Home | Contents | Photos | News | Reviews | Store | Forum | ICI | Educators | Fans | Contests | Help | FAQ | Info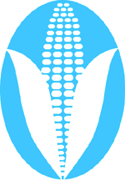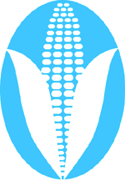 Stereotype of the Month Entry
(6/27/05)
---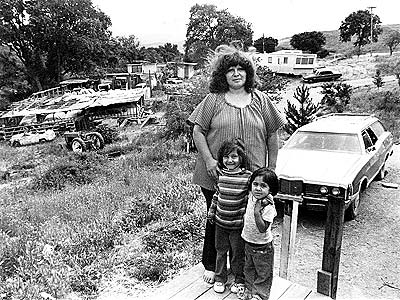 Another Stereotype of the Month entry:
Are you certain?

There are 4.1 million American Indians in the United States, and 223 of the 341 tribes in the lower 48 states operate gaming facilities to generate revenue for their tribal governments. In 2004, Indian gaming generated gross revenue of $18.5 billion, income that Indian gaming advocates assert is essential for the tribal population to bolster self-sufficiency and minimize dependency on welfare.

California has more gaming tribes than any other state, and they generated $3.43 billion in revenue in 2002. Indian tribes are sovereign nations and are exempt from Federal income tax and some state taxes; they make special "impact fund" payments to the state instead. In June 2004, Governor Schwarzenegger announced a set of compacts with five leading gaming tribes. The agreements preserved the tribes' monopoly on casino-style gambling, and increased the payments made to the state by the tribes to between $150 and $275 million per year (with an initial one-time payment of $1 billion).

Gaming on U.S. Indian reservations is regulated by the Indian Gaming Regulatory Act (IGRA) of 1988. The law requires that a gaming tribe establish compacts with its state government to specify the types of gaming permitted on the reservation. It also stipulates that a tribes must use net gambling revenue to fund tribal government services, to promote tribal welfare and economic development, and to make charitable contributions.

Supporters of Indian gaming contend that the tribes are doing just that -- by financing construction projects on reservations and investing in education and child care, as well as other tribal government programs. But critics argue that Indian the potential economic boost a casino might bring to a community is outweighed by the risks of increased crime, gambling addiction, and the competition for other local businesses.

Think you're committed to your point of view on Indian gaming in California? During the course of this activity, you will be asked four more times: "Are Indian Gaming and off-reservation casinos beneficial to California?" Based on your answers, you'll be presented with arguments that challenge your point of view; your final vote will be tallied in the results of this poll.

YES NO Are Indian Gaming and off-reservation casinos beneficial to California?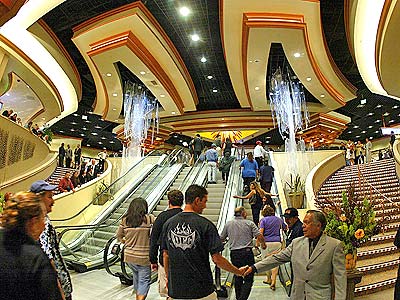 Rob's reply
Interesting idea for an online "poll"...but the question they ask:
Are Indian Gaming and off-reservation casinos beneficial to California?
is a badly-phrased one. Horribly phrased. Indian gaming is the whole subject, and off-reservation casinos is a tiny fraction of the whole. There are only three off-reservation casinos in the country and I don't think any of them are in California.
So it's asking about a large positive and a tiny, hypothetical negative contained within the positive. It would be like asking "How do you feel about chocolate ice cream and chocolate ice cream that may have a speck of dirt in it?" What's the likely answer to this: "Yes, it's good unless it happens to be bad"? What does this tell us: nothing?
Even if there were off-reservation casinos, it would make no sense to compound a large positive and a small negative and ask about them in one question. It's illogical if not nonsensical.
Worse, it creates a biased impression before the Q&A part begins. Namely, that off-reservation casinos comprise a significant portion of Indian gaming and constitute a significant problem. Neither claim is true.
Delving into the questions
So if you answer the questions positively, as I did, you get negative reinforcement. Okay, but the answer to all the negative questions is the same. Yes, we've considered the negative effects. Critics of Indian gaming usually exaggerate them. After a casino is in place, the community usually responds positively.
But we acknowledge the negative effects exist. The goal should be to mitigate them, not to eliminate gaming because of them. You can't go around protecting people from casinos when they have card clubs, racetracks, and lotteries as alternatives.
I wrote an article on problem gambling, and I'd advocate all the programs and restrictions I wrote about. Manitoba is the leader in curtailing excessive gambling, believe it or not. Their casinos do much more than any US casino does.
And Las Vegas is still the world leader in legalized gambling. If all those problems are so bad, why don't we hold Senate hearings on it? Why don't we crack down there first?
Oh, wait: Las Vegas caters to rich white people, not poor Indians. Never mind.
In short, Indian gaming provides so many benefits that it's a mixed blessing at worst, even with all the negative effects. I claim it's like putting any big business—say, a Wal-Mart—in a new location. Many people will win, some may lose, but it's never wholly negative.
Despite the talk of what might happen in Calexico and what didn't happen in Atlantic City, Las Vegas is the model here. We're talking about perhaps the nation's biggest boomtown, an economic powerhouse created largely by gambling. You can't argue too much against that when you're mired in poverty.
Related links
The facts about Indian gaming

---
* More opinions *
| | | |
| --- | --- | --- |
| | . . . | |
---
Home | Contents | Photos | News | Reviews | Store | Forum | ICI | Educators | Fans | Contests | Help | FAQ | Info
All material © copyright its original owners, except where noted.
Original text and pictures © copyright 2007 by Robert Schmidt.
Copyrighted material is posted under the Fair Use provision of the Copyright Act,
which allows copying for nonprofit educational uses including criticism and commentary.
Comments sent to the publisher become the property of Blue Corn Comics
and may be used in other postings without permission.