Home | Contents | Photos | News | Reviews | Store | Forum | ICI | Educators | Fans | Contests | Help | FAQ | Info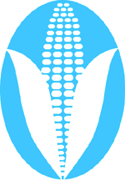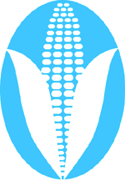 Stereotype of the Month Entry
(9/12/04)
---

Another Stereotype of the Month entry:
Rocky Mountain News

Casino bid looks like 'blackmail'

Land grab drama could drag on

September 12, 2004

'Blackmail" is not too strong a term to describe the contemptible tactics a local venture capitalist is using in his effort to create an Indian-owned casino near Denver International Airport. And that's the word the usually subdued Gov. Bill Owens used in forceful testimony before the Senate Indian Affairs Committee in Washington Wednesday.

Entrepreneur-developer Steve Hillard of Council Tree Communications Inc., although not a member of the Cheyenne and Arapaho tribes of Oklahoma, is trying to get them a 500-acre casino by filing claims against 27 million acres, or 40 percent of the state, including Denver and Colorado Springs. Such a preposterous claim could, theoretically, cloud the titles to untold thousands of plots and farms.

Hillard says he will drop his attempt at a land grab if he can get approval for the casino. Thanks to Sen. John McCain, R-Ariz., this deal was put in its proper perspective. Asked why he would give up a legitimate claim to 27 million acres for a mere 500, Hillard replied, "Because I believe it's realistic."

"Then your claim isn't real," McCain fired back.

And of course it isn't. We suspect the courts would feel the same way. What federal judge is going to evict millions of Colorado property owners in favor of Native American tribes who had no concept of private property?

The downside, of course, is that the case could drag on expensively for years, wearing down the resistance of state government, political leaders and citizens.

Moreover, a lawsuit isn't Hillard's only option. These Indian casino proposals, or demands if you will, are like one of those arcade games. No sooner have you whacked down a proposal that pops out of one hole than another pops up nearby.

For instance, the Interior Department has just ruled that the tribes' claim to Colorado land was settled almost 40 years ago when they agreed to a $15 million payment. That should have ended the issue forever, but who knows what needless guilt or sentimentality might infect the Interior Department of a future president's administration?

If the department were to ever determine that a casino might be in "the best interest of the Indian tribe and its members," and if Owens' successor was pliable and agreed, a casino could be built. No public input necessary.

Or Hillard could rely on that old Washington favorite, the obscurely written midnight rider to a lengthy and complex appropriations bill. All he needs is a friendly legislator to attach it and a sleepy Colorado congressional delegation to miss it. Most of its members are on record against the casino, but unread legislation passes all the time.

Colorado isn't alone in trying to fend off what Owens calls the "twisted strategy" of Indian casino promoters. They've filed huge land claims in New York, Kansas, Illinois, Indiana, Pennsylvania, Connecticut, Texas, Ohio and New Mexico, undermining titles without offering any proof of ownership and creating pressure for settlements.

If the tribes want to build a casino in Colorado, they should do it the way anybody else would: Circulate petitions for an initiative to go on a future statewide ballot. True, seven such proposals in a row have failed during the past decade, but maybe Hillard can sell his more effectively in a straightforward political campaign.

Copyright 2004, Rocky Mountain News. All Rights Reserved.
Rob's reply
Tribes had no concept of private property? Not in the sense of individually owning a piece of land per a legal contract, perhaps. But they clearly had some concept of sovereign authority, territorial rights, and collective or public ownership of land.
Which is what this case is about, of course. Right or wrong, the Indians aren't claiming they had legal title to the property according to the white man's laws. They're claiming their sovereign tribe owned it according to a legal or equivalent standard. In other words, it was their established territory. They didn't own it privately, they owned it publicly.
This standard is the same standard the United States uses for its public lands. The US doesn't have a deed saying the previous owner gave it title to Jamestown or Plymouth Rock, for instance. It claims ownership by right of occupancy.
Well, if that's good enough for the US, it's good enough for the tribes who came before the US.
If Coloradans don't like this line of reasoning, too bad. Let's see them refute it with the hard evidence our legal system favors. Take the public land in Colorado, for instance, and prove you own it. Whom did you acquire it from? What did you pay as compensation? Where's the deed establishing your ownership?
The deed doesn't exist, of course. The government didn't purchase Colorado's territory, it stole it. It ignored the land's occupants and invented a legal fiction to assume control.
Now Indians are calling the non-Indians on their undocumented land theft and the non-Indians don't like it. Well, boo-hoo. Our present legal system doesn't operate on "feelings" of ownership. Let's see Colorado prove its ownership of its public land or give it up to the previous owner.
Coloradans may claim they own the land because they've occupied it so long. That argument doesn't work when the previous owners occupied the land much longer. The "right" of occupancy clearly favors the Indians, not the non-Indians.
Or they may claim they assumed title to the land via a treaty. If they claim such a treaty is still valid, great. Our legal system can determine if they've upheld their end of the still-valid treaty. If they haven't, they're in default and must forfeit the land.
You see how these arguments go. There's no way the federal or state government can claim it owns legal title to the land but the Indians didn't. Logically, they both gained title by the same "occupancy" standard or neither did. Either way, a rational and unbiased court would have to favor the original ownership claim over the subsequent ones.
The article continues:
>> Colorado isn't alone in trying to fend off what Owens calls the "twisted strategy" of Indian casino promoters. They've filed huge land claims in New York, Kansas, Illinois, Indiana, Pennsylvania, Connecticut, Texas, Ohio and New Mexico, undermining titles without offering any proof of ownership and creating pressure for settlements. <<
What "proof" do Indians need? Every treaty they signed was (and is) a legal document asserting their legal right to a piece of land. Moreover, the historical record shows they owned and occupied the land according to their standard, which was the only standard in operation at the time. Since the Euro-Americans were the newcomers, did they acquire ownership according to the prevailing (Indian) standard of the time?
No, of course not.

This piece talks about land "titles." I'd love to see the federal and state titles to the land they took from the Indians. Where are these documents stored, exactly? Who signed them? Were they signed voluntarily, or under duress? Which jurisdiction or body of law was controlling during the process? What documents did the Indians sign saying they accepted this legal authority? (The legal authority of a foreign occupying force, that is.)
Good luck answering these questions, Coloradans. You'll need it.
Related links
The facts about tribal sovereignty

---
* More opinions *
| | | |
| --- | --- | --- |
| | . . . | |
---
Home | Contents | Photos | News | Reviews | Store | Forum | ICI | Educators | Fans | Contests | Help | FAQ | Info
All material © copyright its original owners, except where noted.
Original text and pictures © copyright 2007 by Robert Schmidt.
Copyrighted material is posted under the Fair Use provision of the Copyright Act,
which allows copying for nonprofit educational uses including criticism and commentary.
Comments sent to the publisher become the property of Blue Corn Comics
and may be used in other postings without permission.