Home | Contents | Photos | News | Reviews | Store | Forum | ICI | Educators | Fans | Contests | Help | FAQ | Info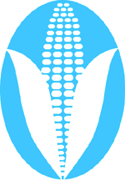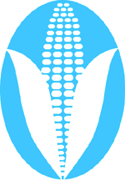 Stereotype of the Month Entry
(7/24/04)
---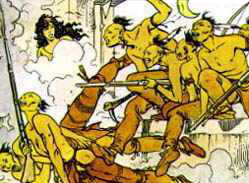 Another Stereotype of the Month entry:
After viewing your site—I want you to see this headline, printed 7-24-04. I am looking forward to your response. Thank you for your time,

Sincerely, Lisa Byrne

*****

July 24, 2004

Making natives less restless

By Emily Morris
Tidings Correspondent

Students from the Konaway Nika Tillicum Native Youth Academy at Southern Oregon University offered a colorful lesson in Indian culture Friday afternoon during two performances free to the public.

Konaway Nika Tillicum, meaning "all my relations," is unique: an accredited academic program and college prep for the minority with the highest high school and college dropout rates in the country, according to the National Center for Educational Statistics.

Because of this, Native Americans are underrepresented in higher education and professional sectors of society, but especially performing arts, said David West, director of Konaway and Native American Studies at SOU.

Native Americans made up only 0.9 percent of the U.S. population in the 2000 Census. According American Indian Education Foundation, they attend college at a rate of only 17 percent, compared to 62 percent for the rest of the nation.

Native youth face unique hurdles to their education, West said. They are assimilated into schools that teach American culture from a foreign viewpoint, he said.

"Educate young people (about) who their great leaders, orators, physicians, astronauts and politicians are. Let them know they came from full societies, belong to sovereign nations, have political rights and can achieve their goals," West said.

Forty students of Native American descent from around North America were accepted to attend the weeklong academic and cultural camp held on the SOU campus in Ashland. Their yellow paper schedules were a cramped list of activities, including daily performing arts classes, attending a Shakespeare Festival performance, lessons in traditional crafts, lectures and discussion groups. Interspersed were daily classes and study sessions, offering the option of academic credit.

The educational theory behind Konaway is an academic camp that blends the cultural wisdom and knowledge of their ancestors, West said. The more they are presented lessons in a way that correlates with traditional lifestyles, there is a natural adaptability, he said.

"We find that students who come to us with the minimum 2.0 (GPA requirement), each year they attend it will go up .5 to 1 point," West said.

Douglas Worley was a camper and then a junior counselor before returning as a senior counselor. He looks forward to the week of Konaway all year, he said.

"Academics never felt right to me. I want to learn more about my people, but we can't do it all orally anymore," Worley said, "the road behind us is not the same as the one in front of us."

Students use the familial "Grandma" and "Grandpa" for the two elders-in-residence, Agnes Pilgrim Baker of the Takelma Rogue River tribe and Jim Fowler of the Cherokee tribe. The elders share the responsibility of being spiritual guides as well as giving lessons in traditional craft and engaging discussions.

Pilgrim has been part of the camp from its inception. Turning 80 on Sept. 11, she is the oldest known living Takelma Indian.

"It's a wonderful dream to see students going on, for them to know they can take the best of both worlds, they are like a pendulum swinging." Pilgrim said. "We challenge the intellect, but teach them to talk with their heart and listen with the heart."

Copyright 2004 Ashland Daily Tidings and Ottaway Newspapers
All Rights Reserved
Rob's comment
The problem here is the article's headline. "Making natives less restless" implies that Native children are restless. While they may be restless, they're probably no more restless than any other children. Why does this article single them out?
More to the point, this is a reformulation of the age-old claim that "the Natives are restless." Euro-Americans used this as a polite way of saying Indians were causing trouble, going on the warpath, or exhibiting other signs of wildness or savagery. It was a precursor to phrases like "the blacks are getting uppity" and a prelude to putting the Indians in their place.
The phrase hides or distorts what was really going on. The Indians were living on land they had inhabited for centuries, land they owned through treaties. While they stood by, hordes of white men—prospectors, troops, and settlers—invaded their domain. It wasn't the Indians who were restless but rather the Euro-Americans, who were never satisfied with what they had. They were the ones who kept craving and lusting for more.
The phrase was a psychological ploy used by the Euro-Americans—a way of shifting the blame from themselves to others. If they acknowledged that they were restless, they'd have to acknowledge why they were restless and thus address their un-Christian covetousness. By defining Natives as the problem, they eliminated the need to consider themselves the problem.
In reality, this article simply describes an educational program that teaches Native children about their culture. There's no real justification for implying that Native children are restless or that this program will make them less restless. If the article were about a health program to aid children with attention deficit disorder, the headline might be appropriate (although one should always think twice about using stereotypes). But that isn't the case here.
---
* More opinions *
| | | |
| --- | --- | --- |
| | . . . | |
---
Home | Contents | Photos | News | Reviews | Store | Forum | ICI | Educators | Fans | Contests | Help | FAQ | Info
All material © copyright its original owners, except where noted.
Original text and pictures © copyright 2007 by Robert Schmidt.
Copyrighted material is posted under the Fair Use provision of the Copyright Act,
which allows copying for nonprofit educational uses including criticism and commentary.
Comments sent to the publisher become the property of Blue Corn Comics
and may be used in other postings without permission.