Home | Contents | Photos | News | Reviews | Store | Forum | ICI | Educators | Fans | Contests | Help | FAQ | Info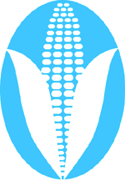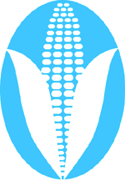 Stereotype of the Month Entry
(7/19/04)
---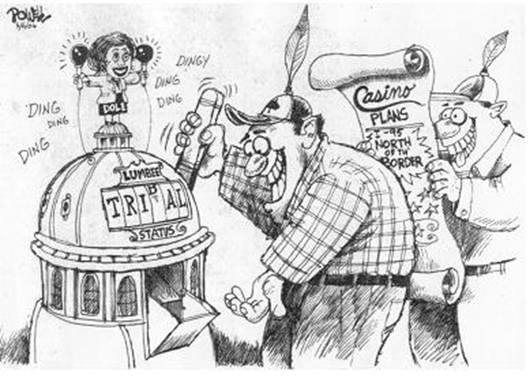 Another Stereotype of the Month entry:
Transcript
Outlook: Slots of Trouble?

William N. Thompson
Professor, University of Nevada/Las Vegas
Monday, July 19, 2004; 11:00 AM

Alexandria, Va.: Alexandria congressman James Moran has proposed legislation granting federal recognition to Virginia's Native American tribes.

Some are concerned that granting such recognition would open the door for the Indian gaming industry to come to Virginia.

Is there a relationship between the granting of federal recognition to tribes and the arrival of slots and other forms of gambling?

William N. Thompson: Absolutely. There is no group in America seeking recognition as a Native American entity that is not doing so for the precise reason that they want gambling operations. Period.

Having Native American standing where you do not have to compete with other tribes is, as in a title of a book about Nevada, "A License to Steal." The quest to be a Native American increased immeasurably after Congress passed the National Indian Gaming Regulatory Act in 1988. Since then, every issue involving Native Americans of any consequence has been tied to gambling. It's a fact of life. At present there are no indian tribes recognized in Virginia. Therefore, the state of Virginia does not have to recognize any tribal rights to have gambling operations. This will change as soon as a tribe is given federal recognition.

Because Virginia allows various forms of gambling, the state will have to negotiate to permit forms of gambling, including casino gambling, with Indian tribes.

Study the economic flows. If it is good for the state, go for it. But be very careful, because evidence will probably show it is not good for the state.
Rob's comment
Thompson makes a big deal of his claim that "the quest to be a Native American increased" after IGRA passed. Let's assume he's right. My rejoinder is "so what?"
First, the increase isn't immeasurable. Anyone can easily measure it by counting the number of petitions before and after 1988. I've done it myself in NY Times: Most Would-Be Tribes Have Emerged Since 1988.
Second, if Thompson admits the quest for recognition has increased since 1988, he must also admit it existed before 1988. That undercuts his claim that every tribe seeking recognition is doing so for gaming. Actually, it doesn't just undercut it...it demolishes it.
Clearly, Thompson dismisses the multitude of tribes that have sought federal recognition for decades. Well, we can dismiss his dismissal just as easily. He can't present a shred of evidence proving that these tribes now care only about gaming—that they've abandoned all their previously held reasons for seeking recognition. That's because such evidence doesn't exist.
His claim that "every issue involving Native Americans of any consequence has been tied to gambling" is even more ridiculous. Any student of Native culture could name hundreds of issues that don't involve gaming. Diabetes, repatriation, water rights, sports mascots, housing shortages, the trust fund scandal, domestic violence, racism in the courts, language preservation, stereotypes in the media, and on and on.
That Thompson would claim otherwise is revealing. If the above is truly his position, he's an ignoramus or a charlatan. Either way, we can discount his opinions as hopelessly biased.
Related links
The facts about Indian gaming

---
* More opinions *
| | | |
| --- | --- | --- |
| | . . . | |
---
Home | Contents | Photos | News | Reviews | Store | Forum | ICI | Educators | Fans | Contests | Help | FAQ | Info
All material © copyright its original owners, except where noted.
Original text and pictures © copyright 2007 by Robert Schmidt.
Copyrighted material is posted under the Fair Use provision of the Copyright Act,
which allows copying for nonprofit educational uses including criticism and commentary.
Comments sent to the publisher become the property of Blue Corn Comics
and may be used in other postings without permission.