Home | Contents | Photos | News | Reviews | Store | Forum | ICI | Educators | Fans | Contests | Help | FAQ | Info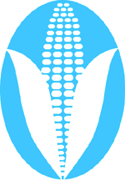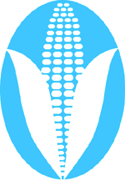 Stereotype of the Month Entry
(6/28/04)
---
Another Stereotype of the Month entry:
Aboriginal justice commission releases final report

SASKATOON -- The aboriginal justice commission released its long-awaited final report in Saskatoon on Monday.

The final report contains 122 recommendations, including a call for more steps to wipe out racism in policing.

It also calls for a province-wide crime prevention strategy by next spring. It also recommends a "therapeutic court" to deal with issues such as addictions, fetal alcohol syndrome and family violence.

However, even as the commission began there was some skepticism about the difference it would make to the aboriginal people landing in court and then jail.

Over the years, there have been plenty of other inquiries and studies, but the high rates of crime and jailing persist.

The head of this commission, Willie Littlechild, says he is determined to break that cycle and tackle the root causes.

"We hear about violence, alcohol and drug abuse, poor housing, a lack of unemployment opportunities."

Littlechild is equally determined that this report will not be ignored or forgotten.

He wants the federal and provincial governments, along with first nations and the Métis nation to ensure there is action. But on Monday, both the Métis and the Federation of Saskatchewan Indian Nations stayed away from the report's release.

Littlechild acknowledges the FSIN is looking for more than transformation. It wants a separate justice system of its own.

However the province's justice minister, Frank Quennell, wants one system that everyone feels belongs to them.

Quennell says the government has already acted on many of the commission's recommendations, and he is promising a more thorough response in the new year.

The commission was created more than two years ago. At that time, tension was peaking between police and aboriginal people in Saskatoon.

The flashpoint was the scandal over two police officers abandoning a native man on the desolate outskirts in frigid weather.
*****
First Nations react to aboriginal justice report

SASKATOON -- The Federation of Saskatchewan Indian Nations says the aboriginal justice report is good, but it doesn't go far enough.

Vice-chief Lawrence Joseph says First Nations should not be lumped in with other aboriginal groups such as the Métis.

Joseph says his people have a treaty right to their own justice institutions. However, he stops short of calling for separate First Nations police and courts.

"We're not talking about a parallel structure where we're going to continue to do the things that have been done in the past," Joseph said. "We're also not talking about putting brown faces or Indian faces in judges cloaks and police uniforms."

However, Joseph wants to see an independent First Nations body to investigate complaints against police.

He also says his absence from the justice report's release Monday was not a boycott -- he says he wanted to look over the report before commenting.
*****
FSIN apologizes for comments about Métis people

SASKATOON -- The chief of the Federation of Saskatchewn Indian Nations has issued an apology to the Métis Nation.

Alphonse Bird says he is sorry for comments vice-chief Lawrence Joseph made at a news conference two days ago. Joseph was commenting on an aboriginal justice report.

He criticized the report for making no distinction between First Nations and other aboriginal groups. Joseph referred to 'the Métis, the Inuits, the coulda-beens, the shoulda-beens, the wanna-bes.'

Bird says Joseph's comments were 'insensitive and unacceptable.'

Meanwhile, the Métis President Dwayne Roth says he is satisfied with the apology.

Roth says the Supreme Court has recognized the Métis as aboriginal people with distinct rights.

"My response was that I felt that his views were certainly outdated," says Roth. "They didn't reflect the modern reality of the law of this country. And I certainly was offended. And I called for an apology from the federation of Saskatchewan Indian Nations. And I wanted some clarification as to whether or not that was their official policy."

Roth says he was assured Joseph's comments are not FSIN policy. He says he and Bird talked about ways to show mutual respect between their two organizations.
---
* More opinions *
| | | |
| --- | --- | --- |
| | . . . | |
---
Home | Contents | Photos | News | Reviews | Store | Forum | ICI | Educators | Fans | Contests | Help | FAQ | Info
All material © copyright its original owners, except where noted.
Original text and pictures © copyright 2007 by Robert Schmidt.
Copyrighted material is posted under the Fair Use provision of the Copyright Act,
which allows copying for nonprofit educational uses including criticism and commentary.
Comments sent to the publisher become the property of Blue Corn Comics
and may be used in other postings without permission.