Home | Contents | Photos | News | Reviews | Store | Forum | ICI | Educators | Fans | Contests | Help | FAQ | Info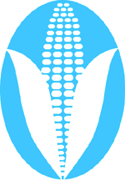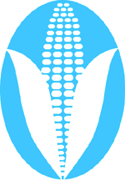 Stereotype of the Month Entry
(3/25/04)
---
Another Stereotype of the Month entry:
From the Tallahassee Democrat:
Posted on Thu, Mar. 25, 2004

Group: Headdress 'denigrates' American Indians

By Gerald Ensley

DEMOCRAT SENIOR WRITER

Florida State University's attempt to honor its first black students has incurred the wrath of some American Indians.

United Native America, an Oklahoma-based group, has protested FSU's recently unveiled "Integration" statue. The statue depicts three of the first black students at FSU, including Doby Flowers who was the school's first black homecoming queen in 1970.

Flowers' statue features the traditional American Indian headdress FSU officials once used to crown the homecoming queen, in honor of the school's "Seminoles" nickname.

The Oklahoma group, along with some local American Indians, objects to the statue because headdresses were the emblems of Plains Indian tribes, not the Southern-based Seminoles.

FSU discontinued use of the headdress and other non-Seminole American Indian emblems by the 1980s. FSU officials said use of the headdress on the "Integration" statue was an effort to be historically accurate.

But Mike Graham, founder of United Native America, said the headdress "denigrates" American Indians and it should be removed.

Graham filed letters of protest with FSU and the state Department of Education. He plans to hold a demonstration at FSU next month. He threatened to file a class-action lawsuit if FSU officials don't remove or alter the statue.

Graham said United Native America was formed in 1993 to advocate replacing Columbus Day with a national federal holiday honoring American Indians. He said his organization has a council and staff in Muldrow, Okla., and counts more than 30,000 online members worldwide (www.unitednativeamerica.com).

"We told Florida State that (use of the headdress) was wrong in the past, and it's wrong today," Graham said. "We're asking Florida State simply to take the statue off campus until changes can be made, and then reinstate it to where it doesn't denigrate Native Americans."

Florida State officials said they have responded to Graham's letters to FSU and the Department of Education. They said the design of the statue was approved by the Florida Seminole tribe. They said they have no plans to remove or alter the statue.

"We've done everything we can to answer Mr. Graham's questions and concerns, and we've made sure every step of the way to work with the Seminole tribe," said Lee Hinkle, FSU vice president for university relations. "We don't intend to take down the statue, and we don't intend to take any further action. If he files suit, we'll deal with it."

"Integration" was commissioned two years ago, under former FSU President Sandy D'Alemberte. It is the work of local sculptor Sandy Proctor. It cost $350,000, raised from private donations. Located on the new Woodward Street Plaza, it was unveiled Jan. 30 during FSU Heritage Day.

Planning for themes

The sculpture honors the academic, athletic and social contributions of FSU's first black students. The sculpture depicts FSU's first black student (Maxwell Courtney, 1962), first black athlete (baseball player Fred Flowers, 1965) and first black homecoming queen (Doby Flowers, Fred's sister, 1970).

The themes of the statue were hammered out in meetings that included D'Alemberte, Proctor, FSU officials and Fred and Doby Flowers. D'Alemberte said the homecoming theme was chosen because Flowers' election by the student body was a "landmark achievement." D'Alemberte said once the homecoming queen theme was selected, officials made a commitment to historical accuracy -- including the use of the headdress.

"We decided if we were going to depict a time in the history of the university, we ought to do it as historically accurate as possible," said D'Alemberte, now an FSU law professor. "We struggled with it. But we decided it was the right way to do it."

Proctor, who calls the current objections "ridiculous," agreed.

"All we were trying to do was tell a little history, make some amends and honor some courageous students," Proctor said. "We didn't exaggerate or rearrange anything. We just did it as it occurred. I don't think we did anything wrong."

D'Alemberte said sketches and models of the statue were given to the Seminole Tribe officials in South Florida, who approved the design. The Seminole Tribe of Florida has repeatedly endorsed FSU's use of "Seminoles." Tribal council representative Max Osceola was traveling this week and unavailable for comment.

Graham said FSU should have consulted other American Indian groups. Graham said the majority of American Indians disapprove of the use of Indian mascots and symbols by sports teams.

D'Alemberte, who dealt with protests of the Seminole nickname during his presidency (1993-2002), disagreed.

"I think I understand the position of (other American Indian groups) but I fundamentally don't agree," he said. "In matters regarding (FSU's use of) Native American images, I consulted the Seminoles."

Even so, FSU officials met in spring 2003 with Susan Anderson, a Jefferson County resident of Cherokee heritage, and Nicky Bell, assistant director of FSU's American Indian Student Union. FSU currently has 112 American Indian students.

"Our position was we didn't need one more negative symbol on campus, and we asked them to rethink it," said Anderson, an FSU graduate. "It seemed like a tragedy to take two oppressed groups (American Indians and blacks) and denigrate one by saying you're honoring the other."

Despite objections, the statue has been hailed by many. The Heritage Day unveiling drew dozens of FSU's early black students, who called the statue a form of "healing."

"Those statues are symbolic of the people who really struggled to be free in this country," said Doby Flowers, office manager for her brother's Tallahassee law firm. "I certainly didn't wear the headdress in disrespect of Native Americans. It was part of tradition and by being on my head, it was a symbol of the struggle for change and equality."
*****
Posted on Sun, Apr. 11, 2004

Groups protest headdress on new FSU statue

By Rocky Scott

DEMOCRAT STAFF WRITER

Native-American protesters said Saturday a statue honoring three black students who helped Florida State University integrate in the 1960s signified "racism" and promoted cultural stereotypes, charges an FSU official disputed.

"These students deserve to be honored in a proper way" for enduring segregation and helping end it, Sheridan Murphy told about 40 people who gathered at Woodward Plaza on the FSU campus. He is a Lakota Sioux and executive director for the American Indian Movement in Florida.

AIM members, along with United Native America and the American Indian Student Union, object to the bronze sculpture by Tallahassee artist W. Stanley "Sandy" Proctor because it shows Doby Flowers, FSU's first black homecoming queen, wearing a long, feathered headdress.

Jonathan Luna, 22, a Miami senior and member of the FSU American Indian Student Union, said the headdress should not have been included in the sculpture because Seminoles did not wear them.

"In fact, women did not wear them in any Native American tribe," he said.

But Lee Hinkle, vice president for university relations at FSU, said the Seminole Tribe of Florida was advised "every step of the way" about the project and tribal officials had no objections to the sculpture's final form.

"We don't do anything on campus that has anything to do with Seminole Indians without conferring with them first," she said.

The sculpture, called "Integration," is made up of individual bronze castings of three FSU students -- Flowers, Maxwell Courtney and Fred Flowers -- arranged in a circle atop a brick and concrete base.

Courtney was the first African American to graduate from FSU, and Fred Flowers was the first African American to wear an athletic uniform at the university.

The sculpture is at the center of Woodward Plaza near FSU's Oglesby Union. It was formally dedicated Jan. 30.

Murphy said he thought that the statue should have been done 30 years ago and that the use of the historically inaccurate headdress perpetuated "Hollywood stereotyping" of Native Americans.

"When you apologize for racism with racism, it negates the whole thing," he said.

Murphy opened his remarks from the base of the statue in the Lakota language, then switched to English and told the audience the three students in the sculpture "paved the road" for people of color to attend FSU.

But he said using incorrect Native-American dress as part of the sculpture, regardless of whether it was historically accurate, insults African Americans and Native Americans.

"Keep the statue. Take the headdress off," he said.

Hinkle said FSU officials were aware early on that the headdress was not part of Seminole culture.

"We have learned a great deal" since the issue of the headdress first surfaced, she said, adding that "the Seminole Tribe of Florida says each Indian nation is sovereign" and that "no other tribe" should speak for them.

Hinkle said the sculpture has brought a number of black FSU students back to the campus for the first time in years.

"In many cases, there was a sense of alienation," she said. "They felt isolated -- they were not as well-accepted as they should have been."

She said some of the former students now want to take part in FSU activities because the school has taken steps to recognize the difficulties faced by those who helped integrate the FSU campus.
Related links
The big chief

---
* More opinions *
| | | |
| --- | --- | --- |
| | . . . | |
---
Home | Contents | Photos | News | Reviews | Store | Forum | ICI | Educators | Fans | Contests | Help | FAQ | Info
All material © copyright its original owners, except where noted.
Original text and pictures © copyright 2007 by Robert Schmidt.
Copyrighted material is posted under the Fair Use provision of the Copyright Act,
which allows copying for nonprofit educational uses including criticism and commentary.
Comments sent to the publisher become the property of Blue Corn Comics
and may be used in other postings without permission.