Home | Contents | Photos | News | Reviews | Store | Forum | ICI | Educators | Fans | Contests | Help | FAQ | Info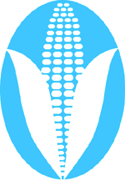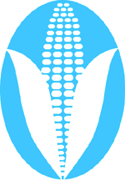 Stereotype of the Month Entry
(1/21/04)
---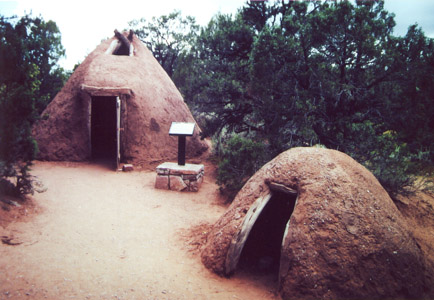 Another Stereotype of the Month entry:
Sweat lodge/police controversy in three seperate places
"The officers probably thought it was a drunken party."

TULSA OK
Sam Lewin 1/21/2004

Law enforcement and Native Americans seeking to use sweat lodges and other cultural staples are butting heads in three recent, unrelated cases.

In the first, the Boulder chapter of the American Indian Movement is blasting a decision to close down a sweat lodge ceremony on New Year's eve. Boulder police and sheriff's officers say they stopped the ceremony because the man conducting the event, Lakota spiritual leader Robert Cross, did not have a permit to use Boulder Open Space land on Valmont Butte. Cross and Boulder officials later confirmed that he did in fact have the right to use the land. A sheriff's department spokesman said they were not aware at the time that Cross, who had performed similar ceremonies at the same location, had permission.

"He may have permission, but he needs to get clarification," Sheriff's Sgt. George Dunphy told the Rocky Mountain News. "The officers probably thought it was a drunken party."

In Minnesota, a Native American prison inmate has enlisted the Minnesota Civil Liberties Union to press for his right to perform a religious ceremony that included smoking a ceremonial pipe and smudging sage and sweet grass. The man is incarcerated at the Kandiyohi County Jail. MCLU officials say they are looking into legal options after attempts to conduct a dialogue with jail officials were rebuffed. Sheriff Dan Hartog says a ban on tobacco is the reason for the problem.

North of the border, Elaine North, a member of the Winnipeg-based Ebb and Flow First Nation, is demanding an apology from the Royal Canadian Mounted Police. North said an RCMP officer interrupted a sweat lodge ceremony in December to serve her legal papers. RCMP officials say they have reviewed an audiotape of the incident and have decided there is no reason for the officer to apologize. North said she is frustrated that the RCMP does not realize how offensive their actions were.

According to the Native American Sweat Lodge History, three basic forms of the sweat bath are indigenous to North America: the hot rock method, used by the Navajos and Sioux; the direct fire chamber, heated by blazing logs; and a more sophisticated type relying on a heating duct system believed to be of Mayan origin.
*****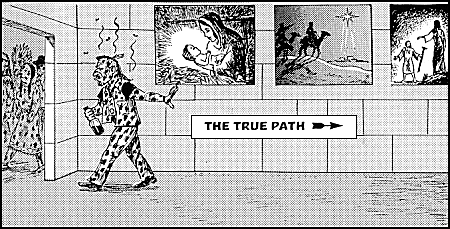 City official apologizes to Indians

By Julie Poppen, Rocky Mountain News
January 26, 2004

Boulder City Manager Frank Bruno has officially apologized to American Indians involved in a New Year's Eve sweat lodge ceremony that was broken up by authorities.

Bruno, as well as other city and county officials, met Friday with members of the American Indian Movement of Colorado to hash out ways to prevent similar incidents. Bruno agreed to put his apology in writing.

The city and county also will pay for out-of-pocket expenses incurred by sweat lodge participants, including food and portable toilets, and will work toward developing an ongoing dialogue regarding cultural issues related to American Indians.

Robert Cross, a Lakota spiritual leader, has led the ceremonies on Valmont Butte about once a week for years, with city and county permission.

But sheriff's deputies and police interrupted the ceremony on New Year's Eve after seeing a bonfire because the participants failed to show a permit. Bruno said he had alerted police about vandalism in the area -- not related to the healing ceremony or its 25 participants -- prior to the event, which may have affected their response.

"This incident was an affront to all American Indians who continue to practice our traditional ways," said Glenn Morris, Colorado AIM Leadership Council member, in a statement issued Sunday.

Bruno blamed the incident on miscommunication and misunderstanding but added that Friday's meeting was positive and a good starting point.

Other issues under discussion include additional cultural competency training for law enforcement authorities and city and county employees; an ongoing dialogue with the American Indian community; and potential discipline against the officers involved.

Copyright 2004, Rocky Mountain News. All Rights Reserved.
Related links
"Primitive" Indian religion

---
* More opinions *
| | | |
| --- | --- | --- |
| | . . . | |
---
Home | Contents | Photos | News | Reviews | Store | Forum | ICI | Educators | Fans | Contests | Help | FAQ | Info
All material © copyright its original owners, except where noted.
Original text and pictures © copyright 2007 by Robert Schmidt.
Copyrighted material is posted under the Fair Use provision of the Copyright Act,
which allows copying for nonprofit educational uses including criticism and commentary.
Comments sent to the publisher become the property of Blue Corn Comics
and may be used in other postings without permission.