Home | Contents | Photos | News | Reviews | Store | Forum | ICI | Educators | Fans | Contests | Help | FAQ | Info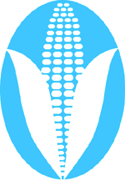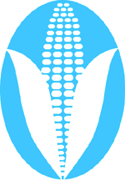 Stereotype of the Month Entry
(12/19/03)
---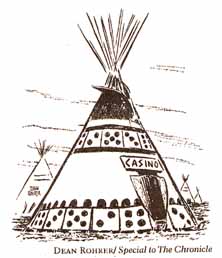 Another Stereotype of the Month entry:
McDonalds charity excludes Native Americans/Alaska Natives
Old myths about gaming and BIA education grants maybe keeping Indians out

ANCHORAGE AK
Sam Lewin 12/19/2003

One of the largest charities in the country specifically offers scholarships to just about every major minority group in the country except Native Americans. In defending the decision, officials at the Ronald McDonald House Charities said they offer assistance to those children who are a priority.

John Smelcer is an Ahtna Athabaskan Indian and Tribal Grants Administrator in Anchorage, Alaska. His daughter, Zora, is a sophomore in high school. In September, father and daughter were waiting for an order of cheeseburgers at an Anchorage McDonalds and Smelcer, reading information about Ronald McDonald House Charities, noticed that the organization offers race-specific scholarships to African American, Asian American and Hispanic American students. The charity's literature stated they "offer scholarships to students from disadvantaged communities who face limited access to education and career opportunities."

Smelcer wondered why Native Americans are not included in the list. According to recent data from the U.S. Census Bureau, the median income of the average American Indian home is only $26,000, compared to $37,000 for African Americans. Only 2.1% of Native American high school students attend college.

So Smelcer began to write letters to the charity, quoting figures like the one above, and asking for a change in policy.

"American Indian income is 30-40% less than the U.S. average," stated one correspondence. "Your policy, while not illegal, is entirely unethical. To award scholarships to three of the four national, protected minority groups, to purposely discriminate against one group (possibly on the basis of misinformation and personal prejudice) is unethical."

Several months later, Smelcer finally received several responses from the charity. Both spelled his name wrong. Ronald McDonald House Charities Director Susan Kerr said the exclusion of Native American children was not a mistake.

"…We, just like lots of folks these days, must prioritize our dollars available for grants and programs," Kerr wrote. "At this time, the chapters participating in the scholarship programs feel we have the scholarships that fit the majority of their constituents' needs now."

Kerr said Native students are welcome to apply for grants under a "general scholarship". She did not return a phone call from the Native American Times seeking comment.

"We must prioritize how we spend the dollars we have for scholarships," wrote Ronald McDonald House Charities official Debbie Stone. "When we look at the data related to need for assistance nationally, Native Americans do appear on the list. However, students of African American, Hispanic and Asian heritage still need a tremendous level of assistance."

Smelcer said the whole situation has left him frustrated and wondering if the myth that "all Indian students go to college for free" has permeated the charity's management. He is also disappointed for Zora, who hopes to someday become a doctor.

"I'm just a father and looking for chances to get a scholarship for my daughter. It angered me that her favorite restaurant her whole life would not give her a chance."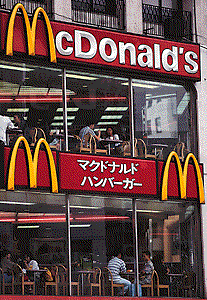 Rob's comment
The stereotype here is implicit, not explicit. But I'm willing to go out on a limb and claim it exists. As Smelcer surmises, McDonald's may believe all Indians go to college free as one of their government "benefits." Or it may believe all Indians are rich because of their casino earnings—that they can pay for their own college educations and (again) stop taking handouts. Perhaps it doesn't consider Indians "constituents" because they're too poor or remote to eat at McDonald's.
I'm guessing McDonald's believes the "rich Indian" stereotype. But any of these explanations demostrates stereotypical thinking. Given the fact of Native poverty, there's no conceivable justification for the company's policy.
Until McDonald's explains its scholarship policy, the above stands as the best (and only) explanation we have. If McDonald's wants us to believe it's racist (discriminating on the basis of race), so be it.
More of McDonald's in the Stereotype of the Month contest
Pin features Ronald McDonald as a chief in a headdress
"McIndian" Night

Related links
Rich Indians
Greedy Indians
Indians as welfare recipients

---
* More opinions *
| | | |
| --- | --- | --- |
| | . . . | |
---
Home | Contents | Photos | News | Reviews | Store | Forum | ICI | Educators | Fans | Contests | Help | FAQ | Info
All material © copyright its original owners, except where noted.
Original text and pictures © copyright 2007 by Robert Schmidt.
Copyrighted material is posted under the Fair Use provision of the Copyright Act,
which allows copying for nonprofit educational uses including criticism and commentary.
Comments sent to the publisher become the property of Blue Corn Comics
and may be used in other postings without permission.