Home | Contents | Photos | News | Reviews | Store | Forum | ICI | Educators | Fans | Contests | Help | FAQ | Info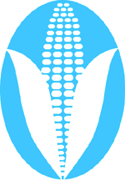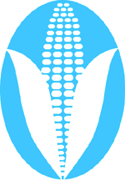 Stereotype of the Month Entry
(8/25/03)
---
Another Stereotype of the Month entry:
From RushLimbaugh.com:
Tribes Lavish Cruz With Bustawampum

August 25, 2003

The largest political contributor of dollars to campaigns in California isn't labor, trial lawyers, the environmentalist wackos or Hollywood pseudo-intellectuals. No, Native-American tribes are California's biggest players. The Associated Press: "California's politically powerful Indian [sic] tribes are poised to play a key role in the campaign to recall Democratic Gov. Davis, and they have much to gain from the outcome.

"Whoever occupies the governor's office after the Oct. 7 vote will largely determine how much gambling expands in California in future years, as well as whether tribal casinos will be asked to fork over more money to the state." Traditionally Native Americans have lavished money on Dems because they've held all the levers of power. They've been hesitant on (R)nold Schwarzenegger because of this and because of his ties to Pete Wilson. Wilson was against casino gambling coming into the state as governor (as were many Natives and moralists) even if it was to be run by the tribes.

So now they face a dilemma, because they can't rule Schwarzenegger out. They have to do what all these groups do and hedge their bets so they have a friend in the governor's mansion (of course, there is no governor's mansion as Jerry Brown sold it) in Sacramento. I know Schwarzenegger is spending his own money, but he may have a fund-raiser done in his name at these casinos. It's sort of like the Washington, D.C. racket. Corporations pay protection money to both parties just to cover themselves regardless who wins.
Rob's comment
Amazingly, Limbaugh restrained himself compared to the time he said, "Columbus saved the Indians from themselves." Still, his use of the word "wampum" is stereotypical. Only some Eastern Woodland Indians used wampum. Describing California Indians spending wampum is about as culturally accurate as describing Pakistanis spending Japanese yen (why not? They're both Asian) or Icelanders drinking Greek uzo (why not? They're both European).
Making fun of Cruz Bustamante's "strange" name by changing it to "Bustawampum" isn't stereotypical, exactly. But it is juvenile and shows Rush's puerile level of political discourse.
Related links
Rush Limbaugh is a big fat racist
Too-powerful Indians
The facts about Indian gaming

---
* More opinions *
| | | |
| --- | --- | --- |
| | . . . | |
---
Home | Contents | Photos | News | Reviews | Store | Forum | ICI | Educators | Fans | Contests | Help | FAQ | Info
All material © copyright its original owners, except where noted.
Original text and pictures © copyright 2007 by Robert Schmidt.
Copyrighted material is posted under the Fair Use provision of the Copyright Act,
which allows copying for nonprofit educational uses including criticism and commentary.
Comments sent to the publisher become the property of Blue Corn Comics
and may be used in other postings without permission.