Home | Contents | Photos | News | Reviews | Store | Forum | ICI | Educators | Fans | Contests | Help | FAQ | Info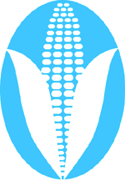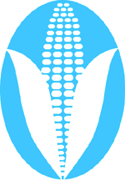 Stereotype of the Month Entry
(8/19/03)
---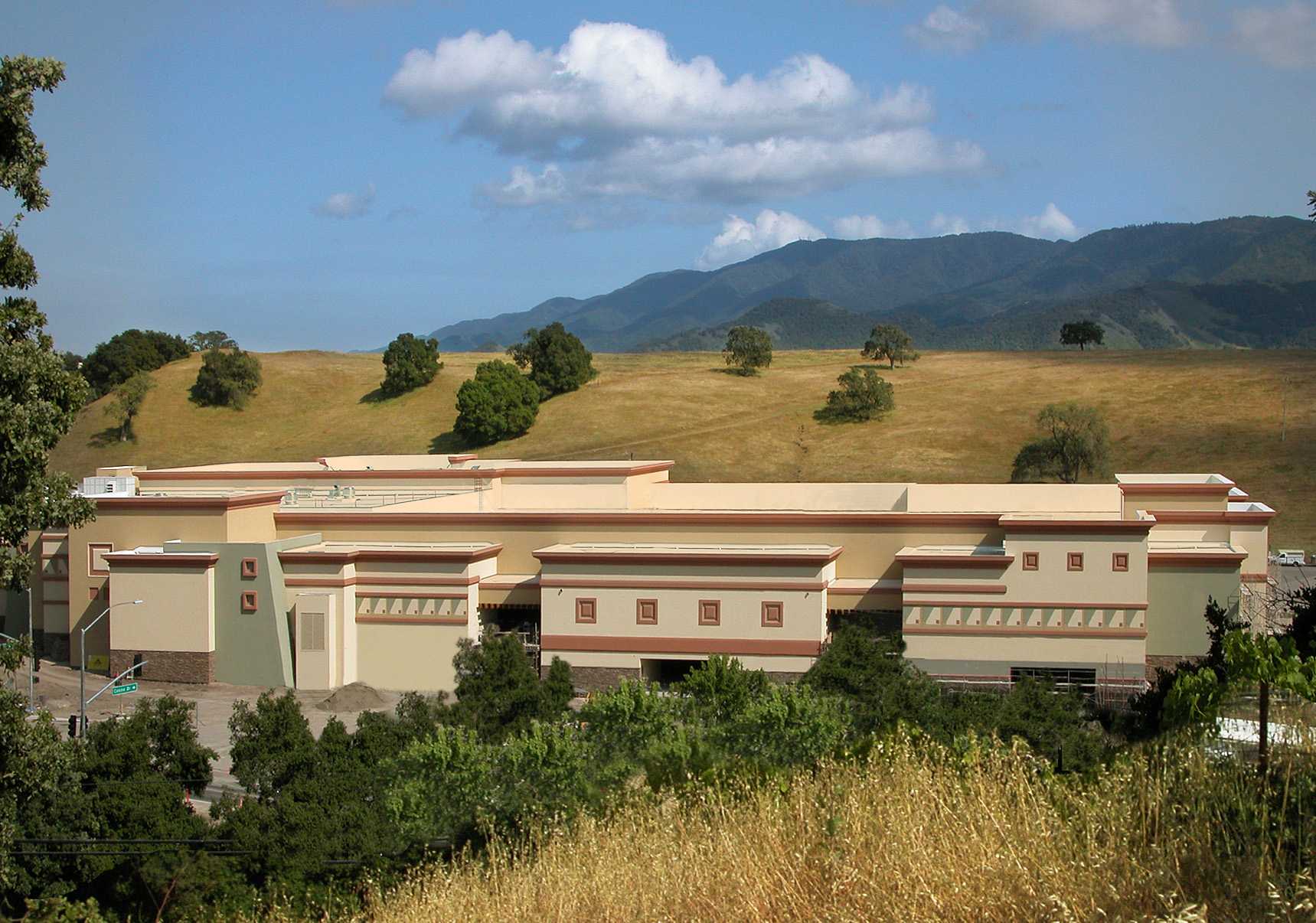 Another Stereotype of the Month entry:
Indian Casinos Earn Rebuke From Tax Hawks


Tuesday, August 19, 2003

LOS ANGELES — They live in exclusive homes, drive expensive cars and don't pay a penny in state taxes.

While casino gaming has made many Native Americans rich, in some places, it has not made them many friends.

"I don't believe it's fair to allow a small, very wealthy group to exempt itself from paying taxes the same that you and I pay," said Neil Derry, a city councilman in San Bernardino, Calif.

Indian casinos and Native Americans living on reservations are not required to pay state taxes as long as they make their money on tribal lands. The federal government can tax individual Indians, but not tribal government revenues. The basis for this relationship was mapped out in Article I (search) of the Constitution, which gives tribes sovereignty.

"The ability of exemption from certain taxes, primarily state taxes, happens because of this unique federal-tribal relationship," said Jacob Coin of the California Nations Indian Gaming Association (search).

The Supreme Court has ruled that states can collect excise taxes on sales to non-members that occur on tribal lands. In 1988, the federal government made Indian gaming legal but left the issue of taxation up to individual states to negotiate with the tribes.

California collects $140 million a year from 54 tribes operating 50,000 slot machines. By contrast, Connecticut makes $400 million on just 12,000 slots and New York gets $36 million from just one tribe.

Starved for cash, critics want the state to tax casinos the same way corporations are taxed, and to tax Native Americans like everybody else.

"Tribes that are benefiting from this should be paying sales tax, income tax, property tax, vehicle license tax, taxes that every other Californian pays," said Roy Ulrich of the California Taxpayers Association (search).

But tribes defend their exemption, saying they aren't the lawmakers.

"This was the law that was made by the government and by the states so tribes have to play by those rules," said Brenda Soulliere of the Cabezon Tribe (search).

While officials say they respect Indians' legal rights, they don't think it's fair.

"While their land is sovereign, they utilize the same services we do, many go to our schools, and all of them use our roads, fire and police. They should be required to pay as much as you or I would," said Derry.

Fox News' William LaJeunesse contributed to this report.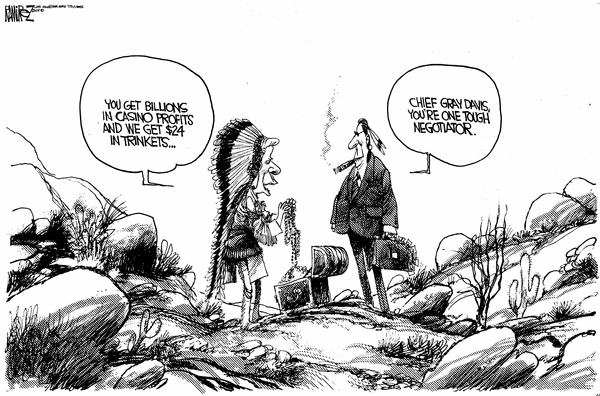 Response from Indianz.com

Fox News: Calif. Indians don't pay a 'penny' in taxes
Tuesday, August 19, 2003

California Indians "live in exclusive homes, drive expensive cars and don't pay a penny in state taxes," according to Fox News.

Picking up on a July 25 story in The Los Angeles Times, Fox claims the U.S. Constitution gave tribes sovereignty. It then quotes two people who are critical of a "small, very wealthy group" of Indians are free from all forms of state taxation.

Fox doesn't report that the vehicle fee exemption only applies to members of California tribes who live on reservations. Less than 20,000 Native Americans qualify, out of nearly 630,000 Native Americans in the state, according to the U.S.Census.

The Los Angeles Times, in its story, claimed that "many" Indians are exempt from taxation but did not provide the U.S. Census numbers. The only example The Times gave was exemption from the state's vehicle tax.
Related links
Rich Indians
Greedy Indians
The facts about Indian gaming

---
* More opinions *
| | | |
| --- | --- | --- |
| | . . . | |
---
Home | Contents | Photos | News | Reviews | Store | Forum | ICI | Educators | Fans | Contests | Help | FAQ | Info
All material © copyright its original owners, except where noted.
Original text and pictures © copyright 2007 by Robert Schmidt.
Copyrighted material is posted under the Fair Use provision of the Copyright Act,
which allows copying for nonprofit educational uses including criticism and commentary.
Comments sent to the publisher become the property of Blue Corn Comics
and may be used in other postings without permission.