Home | Contents | Photos | News | Reviews | Store | Forum | ICI | Educators | Fans | Contests | Help | FAQ | Info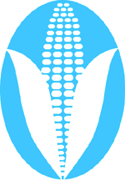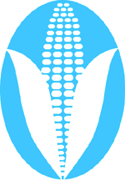 Stereotype of the Month Entry
(7/6/03)
---
Another Stereotype of the Month entry:
Chinooks Want To Build An Indian Casino And Make A Lot Of Money
July 6, 2003

THESE DAYS, Chief Snider is the Chinooks' unofficial ambassador to the Lewis and Clark bicentennial. He travels the continent, promoting his people's cause, often draped in his chief's garb. "Our people still recognize the U.S. government," he told an audience of bicentennial officials in Great Falls, Mont., last April. "But we are waiting for our government to embrace us as our ancestors embraced Lewis and Clark two centuries ago."

Why do Johnson and Snider and the Lagergrens insist on federal recognition? Skeptics suggest the Chinooks merely want to build an Indian casino and make a lot of money.

"This process started long before casinos were on the landscape," says Chief Snider. "There have been offers and suggestions, but we're not interested in a casino." Besides, the casino market is already saturated, adds one tribal member. Who will want to gamble in remote Chinook towns like Bay Center?

In part, however, they are looking for money — federal dollars to build a legitimate tribal center, to operate cultural programs for kids, a health program for seniors.

And, ultimately, they dream of regaining just a piece of the coastal landscape they lost. "We accept what happened many years ago," says Lagergren. "But we'd like to get back some of what they took from us."

Casinos and federal programs aside, the Chinooks insist the fundamental issue is one of identity. "It's not right," says Lois Reed Saxton, of Port Angeles, who drives all the way to Chinook Country for council meetings. "A people as powerful and important as the Chinooks should not be allowed to vanish from the face of the Earth."

But, despite the attention drawn by the Lewis and Clark bicentennial, their crusade appears to be mostly uphill. They are just one of dozens of tribes, including Seattle's own Duwamish, who are seeking recognition from a Republican administration that is not friendly to Indian causes, especially those with dollar signs.

They face opposition from their old rivals, the Quinaults, who fear losing authority over their own reservation, a large portion of which is still owned by Chinook families.

And, not surprisingly, the disparate Chinooks are far from unified among themselves. Johnson frequently reminds interviewers that he, as chairman, is the only authorized spokesman for the tribe. "We want to make sure you're talking to people who really represent the tribe," he cautions. "There are some individuals out there who are not well informed."

He refers in part to Cliff Snider, who still lives in Portland and rarely makes it to council meetings. And now there is another group emerging on the Oregon side of the river, claiming to represent the Clatsop people. As always, the politics of Indian country is not all that different from the politics of non-Indian country.
Rob's comment
GamblingMagazine.com's article is based on (ripped off from) an article in the Seattle Times (7/6/03):
WHAT'S WRONG WITH THIS PICTURE?
Two centuries after Lewis and Clark, the Chinooks fight for a future denied
As the original article makes clear, the Chinooks' fight for federal recognition is based on their long history. Therefore, GamblingMagazine.com's headline is totally false. The website has parroted the unnamed skeptics, although the tribe has been trying to reverse its unlawful termination since 1954.
Based being a blatant lie, the headline stereotypes the Chinooks as just another greedy tribe. The article also plucks out the most negative paragraphs from the original story: "their crusade appears to be mostly uphill"..."they face opposition from their old rivals"..."and, not surprisingly, the disparate Chinooks are far from unified among themselves." Through its sins of commission and omission, GamblingMagazine.com seems intent on portraying the Chinooks as undeserving of federal recognition.
Related links
The facts about Indian gaming

---
* More opinions *
| | | |
| --- | --- | --- |
| | . . . | |
---
Home | Contents | Photos | News | Reviews | Store | Forum | ICI | Educators | Fans | Contests | Help | FAQ | Info
All material © copyright its original owners, except where noted.
Original text and pictures © copyright 2007 by Robert Schmidt.
Copyrighted material is posted under the Fair Use provision of the Copyright Act,
which allows copying for nonprofit educational uses including criticism and commentary.
Comments sent to the publisher become the property of Blue Corn Comics
and may be used in other postings without permission.