Home | Contents | Photos | News | Reviews | Store | Forum | ICI | Educators | Fans | Contests | Help | FAQ | Info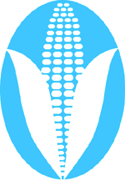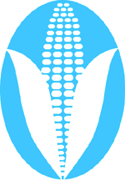 Stereotype of the Month Entry
(6/20/03)
---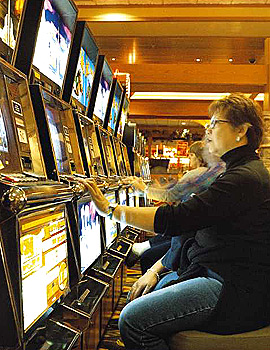 Another Stereotype of the Month entry:
Vote 4-1 to oppose Plymouth casino

Friday, June 20, 2003

By Sean Rabé

Yet another city has added its name to the growing list of opposition to the proposed Plymouth casino.

The Sutter Creek City Council voted 4-1, with Councilman Pat Crosby casting the no vote, to send a letter to Gov. Gray Davis supporting Amador County's opposition to the casino proposed to be built on Highway 49 where the Shenandoah Valley Inn now stands.

District Five Supervisor Mario Biagi was on hand at Monday's council meeting to provide information to the city council on the casino project. Biagi addressed several points as to why the county, the school district and the cities of Jackson and Ione have all unanimously voted in opposition to the project. Each body cited various reasons for the opposition but all agreed that the impacts to the quality of life in Amador County would suffer should the casino be approved by Davis and the federal government.

After Biagi presented a litany of impacts that the casino would allegedly bring, the council began discussing the issue. Councilman Bill Hepworth said that he personally canvassed neighborhoods in Plymouth for over three hours and only found two people who were in favor of the project.

Crosby said he had "very mixed emotions" about the proposed casino.

"Rather than picking on the one that is coming in, which is in the best location it really could be in, maybe we should disband all Indian casinos and open gambling up to everyone," Crosby said Monday night. "Then we could take care of the Indian problem." Crosby added that the city should wait to see what the city of Plymouth was going to do before making a decision.

Reached by telephone Wednesday morning, Crosby held firm to his reasoning for not voting to support a letter opposing the casino.

"I am not in favor of Indian casinos as we see them today," he said. "If we removed the restrictions and let white men run them we could take care of a lot of the Indian problems." Crosby added he felt there may be some sort of a conflict of interest with the local officials who have opposed the Plymouth casino, as well, in that some officials have taken campaign contributions from the Jackson Rancheria and are now opposing the Ione tribe.

In addition, Crosby referred to a list of some of the Ione Band's tribal members, which was passed around at Monday's meeting. Crosby said the list had "surnames that were similar to or the same as people I used to work with at the Ione brickyard" and he would not oppose something that those people wanted to do.

However, Crosby also said that "We have one casino in Amador County and that is not good for the county, so another one would not be good. But it is a matter of fairness. Obviously I don't think it is good to have three casinos within 12 miles of each other. But I don't think Sutter Creek should be the one who makes the decision. It isn't our jurisdiction and I'd rather keep my nose out of it."

The issue stems from a proposed gaming complex that would consist of a 120,000-square-foot building containing 2,000 gaming machines and 40 table games. The facility would have 3,000 parking spaces, a restaurant, a buffet, a 24-hour coffee shop, a snack bar and retail area. In addition, the complex would contain a multi-purpose entertainment, bingo and convention facility, meeting rooms, a child care facility, a video game arcade, offices and a lounge/bar area.
Rob's comment
Wow. The racism of those opposed to Indian casinos doesn't get much more blatant than this. It's not the casinos that are the problem, it's the Indians running them. If the same casino were run by white men in the same location and manner, "a lot of the Indian problems" would disappear.
So the Indians running casinos are "bad" in some unspecified way. Do they lie, cheat, or steal? Are they greedy or evil? Do they smell bad?
I hope Crosby's solution to the "Indian problem" isn't the same as General William Tecumseh Sherman's. Hint: Sherman called his solution the "final solution." See Savage Indians for more "solutions" to the so-called Indian problem.
Related links
Good-for-nothing Indians
The facts about Indian gaming

---
* More opinions *
| | | |
| --- | --- | --- |
| | . . . | |
---
Home | Contents | Photos | News | Reviews | Store | Forum | ICI | Educators | Fans | Contests | Help | FAQ | Info
All material © copyright its original owners, except where noted.
Original text and pictures © copyright 2007 by Robert Schmidt.
Copyrighted material is posted under the Fair Use provision of the Copyright Act,
which allows copying for nonprofit educational uses including criticism and commentary.
Comments sent to the publisher become the property of Blue Corn Comics
and may be used in other postings without permission.