Home | Contents | Photos | News | Reviews | Store | Forum | ICI | Educators | Fans | Contests | Help | FAQ | Info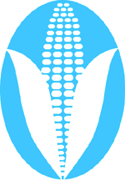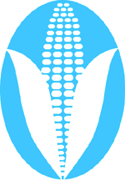 Stereotype of the Month Entry
(6/6/03)
---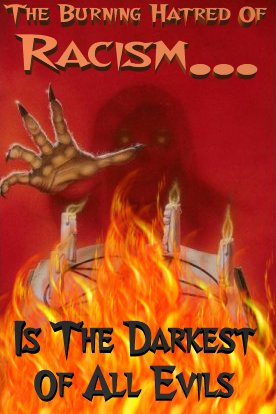 Another Stereotype of the Month entry:
From the Globe and Mail:
Sask. MP sows hatred in mailing, natives say

By KIM LUNMAN
Friday, June 6, 2003 -- Page A4

OTTAWA — A controversial independent Saskatchewan MP is "hatemongering" with his latest mailing to constituents describing aboriginal "lobbyists" as racists, native leaders charged yesterday.

The Federation of Saskatchewan Indian Nations (FSIN) is filing a complaint with the Saskatoon RCMP about the pamphlet, distributed by Saskatoon-Humboldt MP Jim Pankiw.

The mail-out features a photograph of David Ahenakew, the disgraced former head of the Assembly of First Nations and former chief of the federation, with former prime minister Pierre Trudeau. It is the second pamphlet this year that has led to hate-crime complaints about Mr. Pankiw's views on native issues.

Last December, Mr. Ahenakew started an international furor by saying Hitler was trying to "clean up the world" when he "fried" six million Jews in the Holocaust.

"It's clear who the racists are," says the most recent pamphlet, which features statements from other native leaders, including AFN national chief Matthew Coon Come. It calls, among other things, for the elimination of tax exemptions for natives and for an end to affirmative action and native hunting and fishing rights.

An attached survey invites respondents to say whether they agree with cutting funding to "Indian lobbyists who demand race-based privileges" and also asks whether "government handouts" have "fostered a racist attitude among Indian lobbyists towards non-Indians."

"We are filing a complaint with the RCMP and writing to the Solicitor-General of Saskatchewan to look at possible charges," federation Chief Perry Bellegarde said in an interview yesterday.

"It is hatemongering. This information is revolting and disgusting. He's fanning racist fires, is what he's doing, and using taxpayers' dollars to do this."

Mr. Pankiw dismissed the allegations yesterday, describing himself as a champion of equality.

"The silent majority of people responding to this brochure are pushing me to continue," he said. "There's a whole host of race-based government policies."

Native leaders are "the ones spreading this hate," said the MP, who is running for mayor of Saskatoon and plans to seek a third term in Parliament. "I'm simply telling the truth."

Mr. Pankiw was first elected as a Canadian Alliance MP in 1997 and was one of 13 to join the Democratic Representative Caucus coalition with the Progressive Conservatives. When the coalition folded, he was not allowed to rejoin the Canadian Alliance.

Mr. Coon Come, head of the AFN, which represents 700,000 status Indians and 633 reserves, said he is appalled by Mr. Pankiw's pamphlet.

"There's free speech, and then there's hate speech," the national chief said. "We believe Mr. Pankiw has crossed the line. This goes beyond the realm of parliamentary privilege and into the sphere of hate speech."

Mr. Pankiw said free speech is not the issue. "This is the cold, hard truth," he said. He called the AFN "a racist organization," adding: "I'm a proponent of equality. They're racists."

A pamphlet on native crime that Mr. Pankiw distributed earlier this year was also the subject of a hate-crimes complaint. No charges were laid.

"He's trying to incite hatred against Indians," said James Youngblood Henderson, research director at the Native Law Centre of Canada at the University of Saskatchewan.
From CBC Saskatchewan, 6/6/03:
Pankiw pamphlet calls for repeal of Indian Act

SASKATOON -- Native leaders are filing a complaint with the RCMP about a pamphlet distributed by Saskatoon-Humboldt MP Jim Pankiw. The pamphlet calls for the elimination of the Indian Act, an end to tax exemption for Indians and to end affirmative action and native hunting and fishing rights.

"For a member of parliament to do that, to use his quote...to use taxpayer dollars to fund that kind of garbage, that misinformation that's floating out there, is totally out of line," says Federation of Saskatchewan Indian Nations Chief Perry Bellegarde.

DEC. 5, 2002: "Racist" flyer causes furor at Pankiw office

Pankiw dismisses the allegations and describes himself as a champion of equality.

Pankiw also quotes what he calls racist comments from aboriginal leaders. The FSIN says it's considering legal action.

Pankiw says the FSIN is trying to intimidate him and that he has asked the Solicitor General to investigate comments made by several aboriginal leaders.

Former FSIN senator David Ahenakew was dismissed after making several comments that were anti-semitic in nature, expressing support for Adolph Hitler's murder of 6 million Jews in the 1930s and 40s.

Pankiw was originally elected as a member of the Canadian Alliance party, but after that party went through a leadership crisis, he was not invited back to the party when Stephen Harper became the new leader of the Opposition.

MAY 30, 2002: Pankiw still not welcome in Alliance caucus

Pankiw plans to run for mayor of Saskatoon in the upcoming municipal election.
Rob's reply
The answers to Pankiw's charges are the usual ones. Indian tribes are political groups, not racial groups. Treaty rights are contractual obligations, not "government handouts." Tribes have the same right to lobby as everyone else.
Related links
The facts about tribal sovereignty
Greedy Indians
Indians as welfare recipients

---
* More opinions *
| | | |
| --- | --- | --- |
| | . . . | |
---
Home | Contents | Photos | News | Reviews | Store | Forum | ICI | Educators | Fans | Contests | Help | FAQ | Info
All material © copyright its original owners, except where noted.
Original text and pictures © copyright 2007 by Robert Schmidt.
Copyrighted material is posted under the Fair Use provision of the Copyright Act,
which allows copying for nonprofit educational uses including criticism and commentary.
Comments sent to the publisher become the property of Blue Corn Comics
and may be used in other postings without permission.