Home | Contents | Photos | News | Reviews | Store | Forum | ICI | Educators | Fans | Contests | Help | FAQ | Info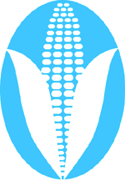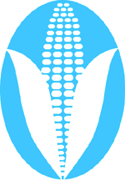 Stereotype of the Month Entry
(12/8/02)
---

Another Stereotype of the Month entry:
Whose tribe is it, anyway?

Posted Sunday, December 8, 2002; 10:31 a.m. EST

One of the country's most lucrative Indian casinos is on the Table Mountain Rancheria in the foothills northeast of Fresno, Calif. It's a pot of gold for about 100 once impoverished Native Americans, a mixed group of Mono and Chukchansi Indians who have had family ties to the area for decades. The rancheria—a small reservation—was federally disbanded in 1959, then restored by court order in 1983. The tribe opened a bingo hall in 1988 and the full-scale Table Mountain Casino six years later. Annual revenue is estimated at more than $100 million, and while the tribe doesn't release figures, each enrolled member averages an estimated $350,000 a year. It may sound like an unmitigated success, but only about half of Table Mountain's Indians receive any money at all. The council of tribal leaders that controls the official rosters simply won't enroll many tribe members.

At the heart of the matter is a battle over gaming spoils that is pitting brother against brother, cousin against cousin, father against daughter. Tribal leaders have traditionally had wide leeway in admitting members. But now the stakes are higher. Entry can mean the difference between a life of poverty and one of unimagined wealth. But every new tribe member means a smaller cut of the casino profits for those already in. So Indian country abounds with tales of tribes disenrolling legitimate members, refusing to let them in or changing their status—all to deny them a share of the pot.

Kathy Lewis is one of those left out. Her grandfather was born and raised at Table Mountain and was the tribe's chief in the 1950s. Lewis spent part of her childhood on the rancheria, living in a shack. Later she and other family members, like many of their tribe, left to live in nearby towns or work or go to school. None of her immediate family owned property on the reservation when it was restored in 1983. The tribe is using that as an excuse to deny her membership, just as it has done with others.

The result is two Table Mountain tribes: an affluent one that lives on the rancheria and a poor one that lives outside it. Those who get casino checks own expensive houses, drive new cars and have no money worries. Those who don't, live in shacks, trailers or cramped apartments, drive old cars and are buried in debt. Lewis lives off the reservation in a two-room trailer with her daughter, her mother and occasionally one of her three brothers. She doesn't get a penny from the casino profits, and both the tribal council that controls it and ordinary members have turned their backs on her. "It's disheartening because they're supposed to be your relatives," she says. The final blow came last year, when the council finally admitted Lewis' father, son of the former chief. (Tribal members declined to talk to TIME.) Since then, Lewis says, her father has cut off all communication with her and her brothers, none of whom are members. "It's all because of greed, selfishness, setting them apart," she says.

Laura L. Wass, who heads the Fresno branch of the American Indian Movement, has been working with families trying to obtain tribe membership. She says the 1983 court order restoring the tribe declared that all those on tribal rolls in 1958 should have their status restored. The tribe's constitution holds similar criteria. But, says Wass, "they still will not let them in." The Bureau of Indian Affairs (BIA) says it's up to the tribes to decide who is a member. So no one is enforcing the 1983 court ruling. Wass says the BIA's refusal to act has left many on the outside of the tribe with nowhere to turn.
Rob's reply
If "Indian country abounds with tales of tribes disenrolling legitimate members," I haven't heard it. Nor have Barlett and Steele provided much evidence of it. They discuss exactly one tribe (out of 560-plus) that hasn't enrolled new members and none that have disenrolled existing members.
Tribes have declined to enroll potential members, or disenrolled current members, long before gaming was an issue. One reason is that they didn't want to dilute the treaty benefits they received from the US government. Another is that they didn't want to overburden their already strained tribal government services. Still another is that a lot of wannabes have come out of the woodwork since the '60s and '70s, when Indians started being "cool."
Let's consider a case that may be more typical than Kathy Lewis's case, the only one Barlett and Steele present. Suppose Tribe X lost its federally recognized status in the 1950s. Jane Doe was born on the reservation in the 1960s to a white mother and Indian father. Tribe X determines its lineage through the mother, not the father, so Jane Doe wasn't automatically enrolled. The parents divorced and the mother and Jane left the reservation.
The tribe regained its federal status in the 1970s and began receiving BIA and IHS services. Jane didn't apply for enrollment then. A court decision and an act of Congress permitted gaming in 1988, but Jane didn't apply for enrollment then. Tribe X launched a bingo hall in 1995, but Jane didn't apply for enrollment then. Tribe X launched a major casino in 2000, began giving its members annual payments—and then Jane applied for enrollment.
Why didn't Jane apply for enrollment in the 30-plus years before it became profitable to be a member of Tribe X? Where was she when tribal members were suffering poverty and other hardships, or performing ceremonies to preserve their culture? Whether her case is legitimate or not, the tribe has every reason to question her sincerity and loyalty.
I don't know for sure, but I'm betting this kind of situation "abounds" a lot more often than the one B&S describe. Their description of greedy Indians keeping others out is stereotypical. It's the latest riff on the age-old view of Indians as immoral, degenerate, uncivilized savages.
Related links
Responses to TIME's attack on Indian gaming
The facts about Indian gaming
Greedy Indians

---
* More opinions *
| | | |
| --- | --- | --- |
| | . . . | |
---
Home | Contents | Photos | News | Reviews | Store | Forum | ICI | Educators | Fans | Contests | Help | FAQ | Info
All material © copyright its original owners, except where noted.
Original text and pictures © copyright 2007 by Robert Schmidt.
Copyrighted material is posted under the Fair Use provision of the Copyright Act,
which allows copying for nonprofit educational uses including criticism and commentary.
Comments sent to the publisher become the property of Blue Corn Comics
and may be used in other postings without permission.