Home | Contents | Photos | News | Reviews | Store | Forum | ICI | Educators | Fans | Contests | Help | FAQ | Info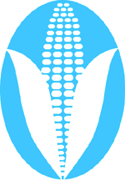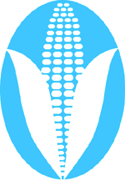 Stereotype of the Month Entry
(7/5/02)
---
Another Stereotype of the Month entry:
Subject: Fire Creates Racism Against White Mtn Apaches

Greetings Relatives,

I received this e-mail from my dear friend Kaweah who has been in close contact with the White Mountain Apache Tribe. She started a call in and e-mail campaign to the Media because there was no coverage about the fire on the reservations. Since then, the media has responded and we've been seeing more TV crews on the rez. What's going on now is taking us back to the 50's and 60's. I'm putting my thinking cap on and praying for solutions.

Wauneta

*****

Morning Relatives,

Charlene called this morning. She wanted me to let you know what is happening to the Apache people when they go into town. It's starting to sound like the South all over again.

Char and a few other men and women from WhiteRiver and CBQ have formed a loose knit group to collect up accounts of the threats and hostility local whites are directing at the Apache people. So far they have documented incidents at Walmart, Safeway, Denny's, Show Low KFC and the Dollar Store. She said they plan to submit their findings to the tribal legal office.

The threats have become so numerous that KNNB, the tribal radio station, yesterday issued warnings to members to be careful when they go into town: not to go alone, not to respond to provocation or threats, and to write down license numbers, date/time/location documenting the incident.

The most recent event happened Sunday night at Walmart. She said an Apache family, I think from WR, bought a cartload of merchandise and unloaded it onto the checkout counter, but the cashier refused to ring them up. She said they waited a long time but the cashier would not serve them, so they left. When they were walking back to their car, a truck drove past them and the occupants yelled, "You Indians better watch your back."

Charlene said she placed a call to Walmart management yesterday and is waiting on a response.

She described other events that happened pre-evacuation, shortly after the fire moved off the reservation.

The Chairman's wife was confronted by another shopper at Safeway and was told, "It's all you damn Apaches' fault that our homes are going to burn up!"

Denny's restaurant posted a sign, "Apaches will not be served here."

Sonic and the KFC in Show Low also are refusing service to Apaches.

At the Dollar Store an Apache family was harassed by other shoppers, blaming them for the fire. Management did not intervene.

Folks in CBQ are organizing a caravan to go shopping together today and plan to document any incidents which occur.
.
.
.
Charlene said ppl on the reservation are upset about the imbalance in coverage of the two ppl who started the fires, an Apache man and a white woman. She said tv news cameras gathered outside of Leonard Gregg's family home, filmed family members and posted their address and tel. She said the family has been receiving threats from off-reservation, in person and over the phone. She contrasted this to coverage of the woman, who has an attorney representing her and protecting her from media exposure.

Okay, that's all the news I can cover this morning. I need to go to work.

Please send your prayers and support to the Apache ppl as they organize to confront racial violence on the Rim. Please pray for the white residents, too, as they settle back into their lives. Pray for protection, healing and hopefully, someday, unity.

All my relations,
Kaweah
More evidence

Anti-Indian storm roars after fires

Posted: July 15, 2002 -- 9:00am EST
by: Gail K. Pechuli / Correspondent / Indian Country Today

Evacuees of the Rodeo wildfire, frustrated and angered, are loudly blaming the White Mountain Apache Tribe and tribal members for the destruction brought on by the wildfires. According to numerous reports, local non-Indian businesses and restaurants are snubbing Apache tribal members, and even Indian fire fighters. Some Apache women have said they are afraid to shop in Show Low, the town to the north of the White Mountain reservation that was barely saved from the fire by largely Indian crews. Passions were further enflamed by the arrest of the alleged arsonist, Leonard Gregg, an Apache from Cibecue.

*****

California tribe's donation gives Apaches hope

After the news came out, Apaches warned each other of intensified racism, refused service at businesses and the risk of traveling alone in Show Low. Many cited verbal insults.

Members of one Native family said they were refused service at a department store. When they left, a truck drove past them and the occupants yelled, "You Indians better watch your back."

An Apache woman was told, "It's all you damn Apaches' fault that our homes are going to burn up!"
Rob's comment
Treating the Apache as if they're different—as if they had some nefarious reason for starting a fire and burning their own land—is stereotypical. It's a modern version of the notion that Indians are savage and uncivilized—not quite human like "us," in other words. Which is the notion behind most forms of racism.
Incidentally, I wrote the following letter to the LA Times (7/13/02) on the connection between Indian gaming and the fires (and racism):
The Times is saying California must limit the number of slot machines allotted to Indian tribes. Meanwhile, the San Manuel Band of Mission Indians has donated $1 million to help the victims of the White Mountain Apache fire. I wonder how much the Apaches' white neighbors, the state of California, and the Times' parent Tribune Company donated.
---
* More opinions *
| | | |
| --- | --- | --- |
| | . . . | |
---
Home | Contents | Photos | News | Reviews | Store | Forum | ICI | Educators | Fans | Contests | Help | FAQ | Info
All material © copyright its original owners, except where noted.
Original text and pictures © copyright 2007 by Robert Schmidt.
Copyrighted material is posted under the Fair Use provision of the Copyright Act,
which allows copying for nonprofit educational uses including criticism and commentary.
Comments sent to the publisher become the property of Blue Corn Comics
and may be used in other postings without permission.