Home | Contents | Photos | News | Reviews | Store | Forum | ICI | Educators | Fans | Contests | Help | FAQ | Info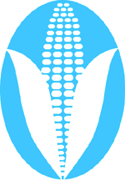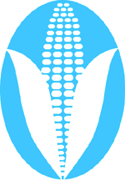 Stereotype of the Month Entry
(2/22/02)
---

Another Stereotype of the Month entry:
Archambault responds to slurs hurled during Lipscomb game

Bison fans taunted Islanders player with racial insults during contest

By Matt Young

BOILING SPRINGS, N.C. -- Chuck Archambault enjoys playing in front of hostile crowds on the road, but he didn't like what he heard from the Lipscomb crowd Thursday.

The Texas AM-Corpus Christi junior guard is usually a lightning rod for hecklers, because his long ponytail makes him an easy target. However, during Lipscomb's 81-79 win over the Islanders, the Bison fans stayed away from the hair jokes and went after Archambault's race, instead. Archambault is a Sioux Indian, who grew up on a reservation in South Dakota.

"I couldn't believe some of the stuff they were saying," Archambault said. "They were telling me to go back to the reservation. Saying, 'Where's your teepee?' Calling me Sitting Bull and all the different names from 'Dances With Wolves.' It was pretty bad."

In addition to the name-calling and racial taunts, several fans also started the Tomahawk Chop every time Archambault touched the ball.

"I've heard things from fans in other places, but it was nothing like that," Archambault said. "When I do hear something in other places it's usually just from one or two fans in one part of the building, but this was coming from a bunch of fans in every section of the building. Plus, usually the fans just talk about my hair, but these people got racial."

"That was just ignorant," AM-Corpus Christi power forward Corey Lamkin said. "It would seem like once it got started, someone would have made it stop." Lipscomb athletic director Steve Potts says he did try to make it stop. According to Potts, he talked to his school's cheerleaders during halftime to make sure they weren't encouraging the taunting, and told them if they heard any more racial slurs to turn in the offending students.

"Even after we tried to solve the problem, I'm not sure if the situation got any better to be honest," Potts said. "We're aware of the problem, and we're extremely embarrassed that it happened. I don't think the incident is indicative of our student body in general. We just have some students that are ignorant regarding what's acceptable behavior in society, and I feel terrible about that."

Potts said he plans to send a letter to Archambault apologizing for his university, which is a private school in Nashville, Tenn., affiliated with churches of Christ.

The taunting didn't throw Archambault off his game, as he scored a career-high 19 points.

"I know everyone sitting near me was marveling at how talented he was," Potts said. "Dadgum, he can shoot the ball. I feel bad for the way he was treated by our students, because I really admired the way he played."

Archambault said he was upset about the taunts, although not too surprised.

"People in this country are taught at a young age that racial slurs towards Native Americans are OK through the professional mascots," Archambault said. "Growing up, you see the Cleveland Indians' mascot or Washington Redskins, and people start to think it's OK to make fun of those types of things. It's like they forget that we're real people, too."

Contact Matt Young at 886-3702 or youngm@caller.com
Rob's comment
I've tried to make the connection between mascots and racism as clear as possible in the accompanying images. We have:
1) A logo from Liberal, Kansas, consisting of a stereotypical Indian and tomahawk.
2) A street painting from Larned, Kansas, showing a similar tomahawk with the words "Scalp 'em" and "Blood! The scent of victory!" This shows the students have internalized the idea of savage Indians striking at enemies with tomahawks.
3) As indicated in the article, students expressing the same attitude toward a live Indian: taunting him with hurtful racial slurs, threatening him with tomahawk chops. If this were a man taunting a woman, we'd recognize it instantly as emotional abuse.
The next step is physical abuse—which Indians have experienced to a marked degree. The progression is clear, as is the genesis of the racist attitudes. Logos and mascots may not be the sole cause of racism against Indians, but they're a contributing factor.
Follow-up to racial slurs

Related links
Team names and mascots

---
* More opinions *
| | | |
| --- | --- | --- |
| | . . . | |
---
Home | Contents | Photos | News | Reviews | Store | Forum | ICI | Educators | Fans | Contests | Help | FAQ | Info
All material © copyright its original owners, except where noted.
Original text and pictures © copyright 2007 by Robert Schmidt.
Copyrighted material is posted under the Fair Use provision of the Copyright Act,
which allows copying for nonprofit educational uses including criticism and commentary.
Comments sent to the publisher become the property of Blue Corn Comics
and may be used in other postings without permission.