Home | Contents | Photos | News | Reviews | Store | Forum | ICI | Educators | Fans | Contests | Help | FAQ | Info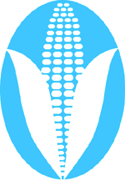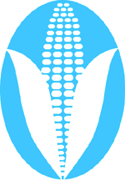 Stereotype of the Month Entry
(11/12/01)
---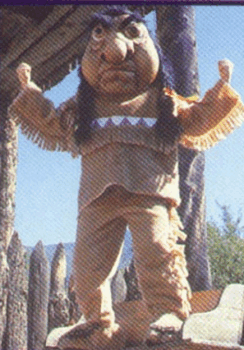 Another Stereotype of the Month entry:
----- Original Message -----
To: service@sportsteam.com
Cc: bbbstl@stlouisbbb.org ; info@iccr.org ; gbrouse@iccr.org
Sent: Wednesday, November 07, 2001 10:06 AM
Subject: Remove racist "Indian" costume/mascot from product line

Complete Sportswear, Inc.
1050 St. Francois
Florissant, MO 63031

Phone: (800) 441-0618
Fax: (314) 839-0994
E-mail: service@sportsteam.com

http://www.sportsteam.com/mascotcostumes.shtml?source=overture

The "Indian Mascot Costume" (#136) is disgraceful.

It indicates the Complete Sportwear, Inc.'s racist attitude toward Native people. Do you have Asian costumes? African costumes? Mexican costumes? If you did, can you image the type of feedback you would receive?

That is the type of feedback you are getting right now. Indians are people, not mascots, and not costumes. There is a movement among Native and non-Native people to stamp out these types of racist, stereotyping, degrading representations. Your website has been brought to their attention, as well as the Better Business Bureau in your area and the Interfaith Council on Corporate Responsibility.

You need to remove your "Indian Mascot Costume" from your website and cease selling it entirely. I also highly suggest that the Complete Sportswear, Inc. becomes educated about this issue. You can begin with the "American Indian" Sports Teams Mascots site:

http://aistm.org

Thank you for your attention to this matter.

CC:

BBB of E. Missouri & S. Illinois
12 Sunnen Drive, Ste. 121
St. Louis, MO 63143
Phone: (314) 645-3300
Fax: (314) 645-2666
E-mail: bbbstl@stlouisbbb.org
WWW: http://www.stlouis.bbb.org

Interfaith Center on Corporate Responsibility
Room 550
475 Riverside Drive
New York, NY 10115
Phone: (212) 870-2295
Fax: (212) 870-2023
E-mail: info@iccr.org

*****

We received a response from the Better Business Bureau and have given them our address, etc. for a formal complaint. If you have sent the company a letter, send it to the Better Business Bureau in St. Louis!

Include your name, address, and phone number so we can nail this company!!!! All the information about the company, including the URL to see the "indian" costume, is [above].

Let's do what we can to prevent other schools from purchasing this costume for their "indian" mascot.

Alice & Randy
Rob's comment
You gotta love that big hooked nose...that steely stare...the braids...the buckskins. Except for his unexpected lack of feathers, this is stereotyping at its finest.
Also compare the Indian mascot with the company it keeps. A bunch of fierce wild animals...a few Anglo-American occupations, also aggressive or warlike (patriots, pirates, cowboys)...and no other ethnic groups. What can you conclude about Indians from this menagerie?
Beyond the costume and the company it keeps, the whole concept puts the mascot issue in a shameful light. How can schools be "honoring" Indians when they purchase a generic mascot costume off the rack? How wrongheaded is it to present all Indians as members of one culture, looking the same, wearing the same buckskin outfit? Does any school in America want to teach our youth that all Indians resemble(d) this stereotype?
Related links
Team names and mascots

---
* More opinions *
| | | |
| --- | --- | --- |
| | . . . | |
---
Home | Contents | Photos | News | Reviews | Store | Forum | ICI | Educators | Fans | Contests | Help | FAQ | Info
All material © copyright its original owners, except where noted.
Original text and pictures © copyright 2007 by Robert Schmidt.
Copyrighted material is posted under the Fair Use provision of the Copyright Act,
which allows copying for nonprofit educational uses including criticism and commentary.
Comments sent to the publisher become the property of Blue Corn Comics
and may be used in other postings without permission.