Home | Contents | Photos | News | Reviews | Store | Forum | ICI | Educators | Fans | Contests | Help | FAQ | Info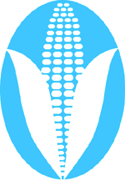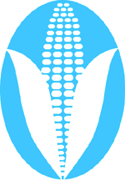 Stereotype of the Month Entry
(3/15/00)
---
Another Stereotype of the Month entry—a cobbled-together dialog with my good buddy Tom Cotrel (with his comments in brackets):
>> I saw a sitcom—I think Family Man—with a plot about gaming in Indian casinos. I think they discovered some new stereotypes. And the Prop 1A seems to be wallowing in them. I will vote yes on it anyhow, but I'll be glad when those ads are over. <<
Family Man...is that the name of the show? I don't think I've heard of it. I need more information before I can include something like this. I can't willy-nilly list everything that might be a stereotype.
>> An animated series, it runs (sporadically) on Fox, and has pretensions of being that network's answer to South Park. The stereotype I refer to involves the family going to an Indian casino, and an encounter with the manager of the place who is some sort of washed-up hood wannabe dressed in a suit with bolo tie and cowboy hat babbling about Indian self-determination, etc. <<
Hmm...okay. As for Prop. 1A, do you mean the "for" or "against" side? The only stereotyping I've heard is the idea of any new casinos being mob-infested and out of control. Which seems more a stereotype about casinos than about Indians.
>> Both. The "against" side (which was more prevalent in the Prop. 5 to-do) does try to link the tribes to the Nevada casinos. But the "for" side has all this stuff of the red-man's burden and self-determination, with all the guys wearing bolo ties and driving pick-ups and all the women taking care of small children and elderly parents in near-poverty circumstances reveling in how the casinos gave them electricity. <<
You think that isn't real?
>> Personally, I voted yes on 1A, but the appeals to collective white guilt were getting tedious. <<
I'm not sure how else they'd sell it. Tribes want to use their sovereign rights to build casinos because of their impoverished circumstances. If they were all middle-class with diversified economies, they'd probably seek other ways to generate income. A casino is a get-rich scheme and no sure bet, but for many of them it's one of the few options available.
Nevertheless, I'll include this in my contest. Any one- or two-dimensional portrayal, if repeated often enough, may fall into the stereotype category. It may be an innocuous or even positive stereotype, but we're noting all kinds here.
No doubt some Indians are motivated by greed or other less savory emotions, which may be your point. Native people want others to realize they're fully three-dimensional, just like everyone else. Many could tell you lengthy stories about how their tribal councils have "taken the money and run"—i.e., sold them out to Anglo interests for selfish reasons.
So let's call Family Man and the Prop. 1A commercials nominally stereotypical, even if fighting poverty through self-determination is a good thing.
Rob
P.S. I think you mean Family Guy, not Family Man.
Related links
More opinions on Indian gaming

---
* More opinions *
| | | |
| --- | --- | --- |
| | . . . | |
---
Home | Contents | Photos | News | Reviews | Store | Forum | ICI | Educators | Fans | Contests | Help | FAQ | Info
All material © copyright its original owners, except where noted.
Original text and pictures © copyright 2007 by Robert Schmidt.
Copyrighted material is posted under the Fair Use provision of the Copyright Act,
which allows copying for nonprofit educational uses including criticism and commentary.
Comments sent to the publisher become the property of Blue Corn Comics
and may be used in other postings without permission.