Home | Contents | Photos | News | Reviews | Store | Forum | ICI | Educators | Fans | Contests | Help | FAQ | Info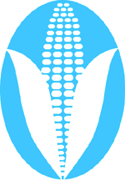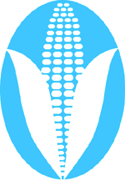 Squelching the S-Word
(1/18/00)
---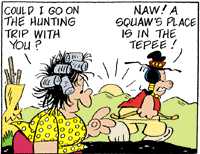 A response to Squelching the S-Word:
Test case
I received the following notice via e-mail. I presume it's from a press release. I edited it slightly for clarity ('cuz I'm a writer and I can do these things):
Pinellas County Schools' Use of "Squaw"
01/18/2000

The American Indian Movement of Florida learned last month that a teacher at Tyrone Elementary School in Saint Petersburg was teaching her students that the word "squaw" is an appropriate term to describe American Indian women. AIM sent a letter to Mrs. Jacobs and Tyrone Elementary School explaining that the word is a derogatory, racially demeaning, and sexually demeaning term for American Indian women—both in its usage and in its Mohawk origins, where it refers to female genitalia. Included with the letter was a copy of the Oyate teaching guide "Teaching Respect for American Indians." The letter requested that the teacher refrain from using the word "squaw" in the future and teach the 5th-grade class that the word is offensive (similar to "n**ger," "W*p," and so forth).

On January 5th, 2000, Mrs. Jacobs responded, informing Florida AIM of the following:

1. She will continue to teach the word "squaw" as an appropriate term for American Indians because she will not be censored in America.

2. She believes Florida AIM is simply being politically correct as the word has been used for two centuries and further it appears in award-winning books.

3. Because of the request to stop using the word she will no longer donate to any American Indian charity because if Indian people are offended by the use of the word "squaw" they don't deserve her money.

To contact the Pinellas County School District Superintendent call (727) 586-1818 or e-mail super@pinellas.k12.fl.us and board@pinellas.k12.fl.us.
Opposing "squaw" is politically correct?
Mrs. Jacobs's "reasoning" is so specious it doesn't deserve comment. What does deserve comment is the mainstream idea that racism is largely vanquished and that people who still mention it are being "divisive." In reality, it's people like Jacobs who are being divisive by using and teaching offensive words and ideas.
On 3/2/00, I put my vast rhetorical skills to work and sent the following message to board@pinellas.k12.fl.us:
You shouldn't let your teachers use the word "squaw" in your schools. It's insulting!

Rob Schmidt
Publisher
PEACE PARTY
www.bluecorncomics.com
This response came the same day:
The School Board is in receipt of your e-mail pertaining to use of the term "squ*w" by one of our classroom teachers, Mrs. Jacobs. Please let me assure you that the teacher was unaware that this word has become a derogatory or demeaning term. Mrs. Jacobs was using the book entitled The Sign of the Beaver, which is a Newberry Award winning children's book found in many of our schools. Our Superintendent has since received a packet of informational materials from the executive director of American Indian Movement of Florida that has been forwarded to our director of community services and human relations. That information will help us in providing our staff with more effective ways to emphasize the positive contributions of Native Americans as they are portrayed in our classrooms. The School Board and the Superintendent have taken a very aggressive stand on the need for multicultural training for all members of our staff, and this incident certainly has furthered our education of the Native Americans. The Board has received assurance from the principal of Tyrone Elementary that Mrs. Jacobs is a very caring and effective classroom teacher who takes pride in her teaching. However, the principal has also assured our Superintendent that Mrs. Jacobs will be encouraged to be sensitive to this issue in the future. We are sure that this has been a terrible misunderstanding and that it can be addressed through our new awareness of the concern and our willingness to address it.

Thank you for taking the time to convey your comments to the School Board.

Sincerely,
Max R. Gessner, Ph.D.
Chairman, The School Board of Pinellas County
On 3/3/00, I replied:
>> Please let me assure you that the teacher was unaware that this word has become a derogatory or demeaning term. <<

Yes, but when Florida's AIM made Mrs. Jacobs aware, she said she'd continue using the word. That's the real issue, not her initial ignorance.

>> Thank you for taking the time to convey your comments to the School Board. <<

Thank you for your response and for taking this matter seriously. If you don't mind, I'll post your response on my website. It'll be a worthwhile follow-up to the message I posted at Squelching the S-Word.

Rob Schmidt
Publisher
PEACE PARTY
Rob's comment
Once again, jawboning works. I'm amazed anyone would think otherwise. One sure way to effect change is to criticize, complain, and cajole. You tell people why they're wrong, explain how they're harming society, and await the results.
Being "good" yourself, setting an example for others, isn't enough. Who notices if you don't do something "bad," such as using the s-word? Even if you point out your own behavior, you won't have much of an effect.
If you're lucky, you may influence family and friends, but that's the extent of most people's reach. Meanwhile, problems are happening on a regional, national, and global scale. How do we get society as a whole to see the error of its ways—whether it's polluting the environment or using the s-word thoughtlessly?
Simple...we protest. Whether it's a major corporation, a prominent individual like George Lucas, or a Florida school board, no one wants to have millions of people scorning them. Though some mavericks will endure the pressure rather than "cave in" when they're wrong, most won't. Most people will make amends rather than endure prolonged public censure.
If we clamor enough, we can do almost anything. We can end slavery and Jim Crow laws, extract ourselves from an unwinnable war in Vietnam, or topple the Berlin Wall. We can compel media companies to depict minorities better, keep a conservative mob from impeaching the President, or scuttle the WTO globalization talks.
Public suasion is one of the most powerful forces—perhaps the most powerful force—on the planet. It's limited only by the laws of physics, and the imagination.
More on Florida's teachers
Teacher does face-painting to "teach" kids about Indians

Related links
Jawboning as the best solution
Why does Rob keep criticizing?
---
* More opinions *
| | | |
| --- | --- | --- |
| | . . . | |
---
Home | Contents | Photos | News | Reviews | Store | Forum | ICI | Educators | Fans | Contests | Help | FAQ | Info
All material © copyright its original owners, except where noted.
Original text and pictures © copyright 2007 by Robert Schmidt.
Copyrighted material is posted under the Fair Use provision of the Copyright Act,
which allows copying for nonprofit educational uses including criticism and commentary.
Comments sent to the publisher become the property of Blue Corn Comics
and may be used in other postings without permission.