Home | Contents | Photos | News | Reviews | Store | Forum | ICI | Educators | Fans | Contests | Help | FAQ | Info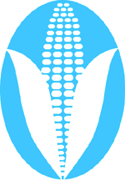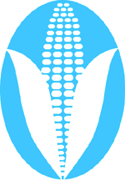 RED PROPHET
(1/20/07)
---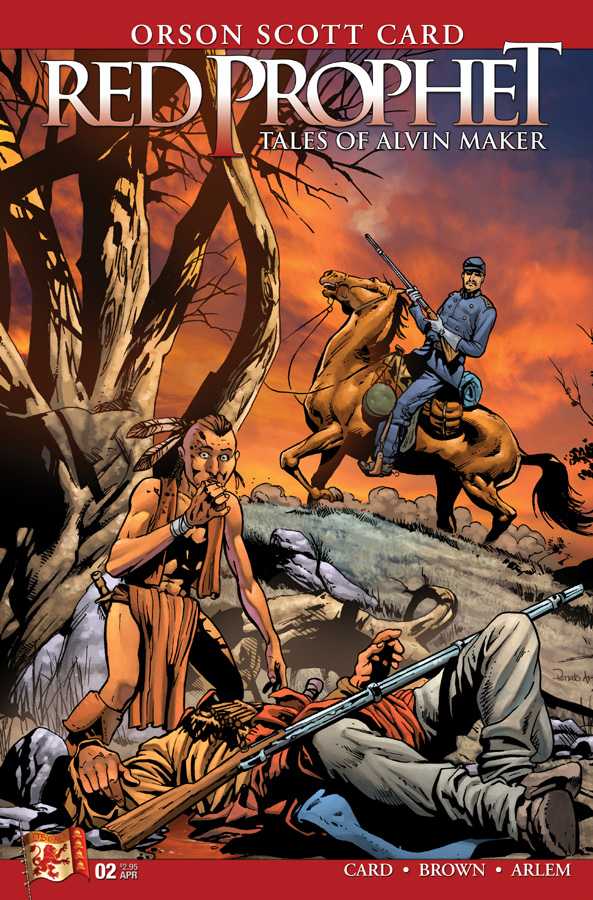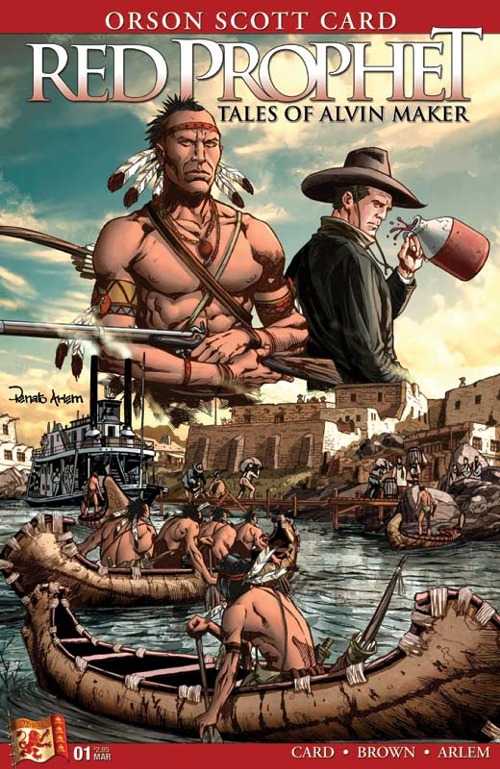 Rob's review
I've now read RED PROPHET: TALES OF ALVIN MAKER #1-3. Here's the scoop on this fine series.
Issue #1 features:
Bill Harrison, self-proclaimed governor of the Wobbish territory
Andrew Jackson, an "honorable" but ruthless lawyer/soldier
Ta-Kumsaw (Tecumseh), leader of the Shaw-nee Indians
Lolla-Wossiky, Ta-Kumsaw's besotted brother and future prophet
Hooch Palmer, a "likker" (liquor) seller
The story is told from Hooch's point of view. He witnesses a confrontation between Ta-Kumsaw and the white men. Ta-Kumsaw wants the whites to honor their word and stop selling liquor to the Indians.
After Ta-Kumsaw storms out, Harrison and Jackson discuss their plans for the Indians. Jackson wants to force them west of the Mississippi, where it'll be easy to "break" and subjugate them. Harrison prefers to keep selling them liquor until they grow weak and die of hunger or disease. This crackling confrontation ensues:
JACKSON: I reckon I'll have to take three baths when I get home. Even then I still won't feel clean.
HARRISON: Don't get high and mighty with me, you hypocrite!
HARRISON: You want them all dead just like I do! There's no difference between us.
JACKSON: The assassin, Mr. Harrison, the poisoner, he can't see the difference between himself and a soldier. But the soldier can.
About the only problem with this issue is that it portrays the Indians as either stone-cold warriors (Ta-Kumsaw) or tame and feeble drunks (Lolla-Wossiky). There's nobody in-between. Since Hooch is telling the story, it's not clear whether this is his view or the writer's. Let's hope it's the former.
In #2, Lolla-Wossiky sets out to find the dream beast he envisions and rid himself of the black noise in his head. Here are examples of his Indian-centric point of view:
When he hunts a rabbit: "Didn't know if he was taking like a red man, just what the land offered, or stealing like a white man, murdering whatever it pleased him to kill."
When he encounters a half-blind bear: "This bear might be here because the land wanted to tell Lolla-Wossiky a story."
When he comes to a bridge across a river: "The river hated it. Lolla-Wossiky could hear how angry the water was, how it wanted to reach up and tear the bridge away."
When a kindly white man invites him in for a meal: "Lolla-Wossiky didn't know what to say. Was this a white man joke? White man jokes very hard to understand."
When a preacher mentions the Lord Jesus Christ: "Lolla-Wossiky had heard of Jesus Christ. White man called out that name all the time, mostly when they were angry or lying."
When the white man tries to proselytize him: "What a silly God, he makes everybody born bad to go to burning hell. Why so mad? All his fault!"
When the white man cautions him against Bill Harrison's lies: "Oh, no. Nobody believes white murderer Harrison." [Pause.] "Nobody believes

any

white man. All lies."
If you can't tell, this is my idea of a superior Native-themed comic-book series. Rob says: Check it out.
For more on RED PROPHET: TALES OF ALVIN MAKER, see:
Reviews of RED PROPHET
Preview of RED PROPHET
Related links
Comic books featuring Indians

---
* More opinions *
| | | |
| --- | --- | --- |
| | . . . | |
---
Home | Contents | Photos | News | Reviews | Store | Forum | ICI | Educators | Fans | Contests | Help | FAQ | Info
All material © copyright its original owners, except where noted.
Original text and pictures © copyright 2007 by Robert Schmidt.
Copyrighted material is posted under the Fair Use provision of the Copyright Act,
which allows copying for nonprofit educational uses including criticism and commentary.
Comments sent to the publisher become the property of Blue Corn Comics
and may be used in other postings without permission.