Home | Contents | Photos | News | Reviews | Store | Forum | ICI | Educators | Fans | Contests | Help | FAQ | Info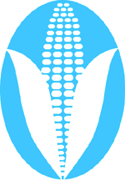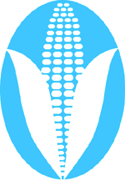 Rob's Reply to the OCB Tracker
---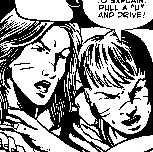 Thanks for reviewing my comic book PEACE PARTY, even though the spin was unfortunately negative. Let me respond to a few of Ms. Fuller's points:
* Our first issue may have contained mistakes, but the placement of the "next issue" box wasn't one of them. Such boxes are almost always placed at the end of the letters page, not at the end of the story proper.
* Since printers print comics in units of 32 pages, our choice was to include blank pages, cheap pinups and ads (the usual approach), or informative text pages. We chose the latter approach, giving customers an extra bang for their bucks.
The text features may have been "unneeded," but the more important questions are whether they were relevant and worth reading. I'll let the worthiness question go, but everything in the comic was relevant to our main theme: the need for a multicultural perspective. Everything showed mainstream culture—from coinage to superheroes to The Wizard of Oz—in a different light.
Most people don't know much about the Lewis and Clark expedition or Wounded Knee, much less Sacagawea's or L. Frank Baum's role in them. Many don't know Native Americans are alive. Both the story and the text pieces brought Native people to the forefront, showing how their lives and culture have shaped America. They complemented and reinforced each other.
* The fictional articles were excerpts from a fictional magazine mentioned in the comic. Fake newspaper and magazine articles are a device familiar to longtime comics fans. The Black Mesa editorial referred to the mining conflict broached several times in the story, so I'm not sure why Ms. Fuller found it bizarre. The llama sidebar was unrelated to the present storyline but germane to a future one. (That's known as foreshadowing in literary terms.)
* Nowhere in PEACE PARTY do we state a target audience—most comics don't—but the target audience isn't primarily kids. Rather, it's older teens and adults. This misperception seems to have fueled many of Ms. Fuller's doubts.
Ms. Fuller wrote that "Adult comics are not unknown." Not only aren't they unknown, they're big sellers these days and a valid model for PEACE PARTY. With the average age of comic book buyers around 17 or 18, half the potential readers are adults.
Ms. Fuller apparently wanted and expected a comic book for tykes. That's a valid model also, but it's not the approach we took. As everything from the author's forum to the letters to the editor should have made clear, PEACE PARTY's intended readers are more mature than average. These readers are responding as we hoped.
Which is not to say youngsters won't like the comic. One Native man showed a PEACE PARTY story to his 10-year-old and the boy loved it. The inherent appeal of seeing one's people in print may explain why several teachers and librarians have looked into PEACE PARTY.
* The paper used in the comic is standard (good) quality. The only other choice was flimsy newsprint, which would've elicited complaints. More important, in no way would the money spent on paper have let us colorize PEACE PARTY. Color doubles the cost of printing, which is why most small-press comics (and the OCB Tracker, no doubt) are black and white.
* I'm sorry Ms. Fuller didn't mention our Board of Advisors, which reviews every script to ensure accuracy and sensitivity to Native concerns. Or our pledge (still unfulfilled) to donate 10% of any profits to Native American organizations. She may take these things for granted, but I assure you they're almost unprecedented in the comic book world.
* Finally, it's too bad Ms. Fuller didn't contact potential readers to ask their opinion of PEACE PARTY. We quoted some of them on the back cover: "You should be applauded for taking on such a fundamentally important task. Our children need this"—Ryan Black (Saulteaux), actor. "This comic is going to impress a lot of people"—Dale Deforest (Navajo), graphic artist. "PEACE PARTY is cool!"—Arigon Starr (Kickapoo/Creek), entertainer.
After reading your review, one Choctaw woman said, "I still support 100% the most creative comic ever symbolizing our people." I wish your review had conveyed more of that feeling.
Rob Schmidt
Publisher
---
* More opinions *
| | | |
| --- | --- | --- |
| | . . . | |
---
Home | Contents | Photos | News | Reviews | Store | Forum | ICI | Educators | Fans | Contests | Help | FAQ | Info
All material © copyright its original owners, except where noted.
Original text and pictures © copyright 2007 by Robert Schmidt.
Copyrighted material is posted under the Fair Use provision of the Copyright Act,
which allows copying for nonprofit educational uses including criticism and commentary.
Comments sent to the publisher become the property of Blue Corn Comics
and may be used in other postings without permission.