Home | Contents | Photos | News | Reviews | Store | Forum | ICI | Educators | Fans | Contests | Help | FAQ | Info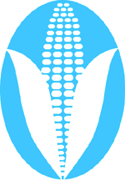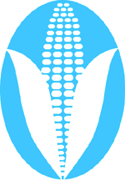 Who's the Semi-Nude Indian Maiden?
(10/22/02)
---
A correspondent asked me what the image to the right was. I said I didn't know: maybe an image from a vaudeville production or a figure on a WW II warplane. I asked some of my Native correspondents what they thought it was. Their responses:
I believe this came off a P-41 Mustang from WWII. The pilots/crews, were allowed to paint their own symbols, etc.—you might want to check with the Air Force Museum at Wright Patterson AFB—or, when at a mall, browse the Barnes and Nobles tables, they have many books on WWII, etc, and some specialize—in these types designs, paintings and some in patches (which may also exist on this one).

My Father in law was Army/AF flight surgeon of 8th AF—-and my ex husband was a career military fighter pilot type, the plane he flew in Viet Nam is in the Museum—Douglas A-1E "Skyraider".

Hence my peripheral contact with this type of thing.

Firehair

*****

Certainly some kind of pinup deal, probably from WWII, in light of the strategic coverage of nipples and the feel of the esthetics of that era. Not done by an ndn unless as a spoof, as witness the weird feathers on the headdress and the sexualization of breasts. Heap big stereotype, but not offensive as an historical evocation of time and place. Given the casualty rate among those aircrews, and given the utter evil they were fighting, count me among those who would say at the time let 'em paint their airplanes however they like and anybody who doesn't like it can repaint the plane and fly the next combat tour. (Yes, there was controversy about pinups painted on the planes, off and on. Stupid controversy at the time and place, in my opinion.)

Steve Russell

*****

It is definitely NOT an official military symbol for any unit or ship. I've looked at hundreds of them, and the theme and style are quite different from what military units and ships use.

The first US military symbols were imitating heraldry. That really didn't change until Disney came along, and a lot of symbols since the 1930s are imitating his style, such as the Illinois Air National Guard "Illini" symbol.

All the military unit and ship symbols with Indian themes I've seen show young male warriors, or in a few cases symbols such as arrows or feathers.

I agree that it's probably a pinup image on a plane. The only other nonwhite person on military and ship symbols I've ever seen is a pregnant nude Asian woman on US planes based in Japan. A dragon is curled around her with the entendre "a dragon and his tail" painted below.

This Indian maiden image is along those same lines. Definitely a white guy painted this, one who had seen too many dime novel covers and never met an Indian in his life. That's why it shows an Indian woman as brazen, flirtatious, and sexually available. I'm not about to defend it since most Indian women I know get pretty POd about any nude image that's supposed to be them, or nude images of women in general.

Al [Carroll]
Related links
Indian women as sex objects
Indians in the military

---
* More opinions *
| | | |
| --- | --- | --- |
| | . . . | |
---
Home | Contents | Photos | News | Reviews | Store | Forum | ICI | Educators | Fans | Contests | Help | FAQ | Info
All material © copyright its original owners, except where noted.
Original text and pictures © copyright 2007 by Robert Schmidt.
Copyrighted material is posted under the Fair Use provision of the Copyright Act,
which allows copying for nonprofit educational uses including criticism and commentary.
Comments sent to the publisher become the property of Blue Corn Comics
and may be used in other postings without permission.