Home | Contents | Photos | News | Reviews | Store | Forum | ICI | Educators | Fans | Contests | Help | FAQ | Info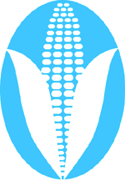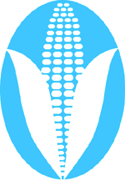 Team Names and Mascots
(10/1/01)
---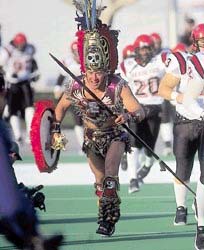 A response to Team Names and Mascots:
>> Have you any comment on the goings on depicted in the following story? [An Idaho high school eliminated its Indian warrior logo but kept the name "Warriors"—now with no overt connection to Indians.] <<
Coincidentally, I asked some people a similar question about a similar story.
My comment would be that eliminating the image is an improvement. With only a name left—I'm assuming no skits or dances—there's little if any connection to Indians.
If I were a Native person, I'd concentrate my efforts on the worst aspects of the mascot problem: the "Redskins" name, the Chief Wahoo logo, the Braves' tomahawk chop. These things have a national audience and influence millions of people. I wouldn't single out an image like the University of North Dakota's, which is an abstract, generic chief. The UND image is a stereotype, but I wouldn't call it a terrible offense or insult.
And beyond the mascot issue, we still have poverty, racism, and terrorist attacks to deal with. On my site I have two pages presenting the mascot issue and a few others discussing it or giving examples. The total is maybe 20 pages out of more than 700. To me that's about the right proportion. Mascots are a problem but not the problem by any means.
Once the Indian logo is gone, "Warriors" becomes a generic name. That doesn't leave Native people much to protest. True, we could go into the deeper question of whether we should associate kids with warriors rather than, say, scholars. But that's a general problem with American culture, not a Native problem.
What do you say?
*****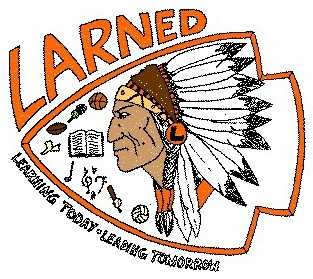 The discussion continues (11/5/01)....
>> The idea of struggle is represented in sport. The image of the warrior, someone who sacrifices for his people and his beliefs, should have an honorable place in our society. <<
Athletes struggle. Warriors sacrifice. The two groups are about as closely related as finger-painters and Picasso. I suppose you could call a squad of finger-painters the Picassos, but it would be about as misleading (and insulting to Picasso lovers) as labeling football players with an Indian warrior name.
>> The use of other imagary in naming sports teams sort of limits one to animals of some sort (usually fierce). <<
Right, which is another argument against using Indian names for sports teams. David Rider makes this point in his essay "Indians" and Animals: A Comparative Essay.
>> The alternatives sound rather silly in the context of a struggle of some sort, eg. the Whittier Poets (consistent with the school's Quaker origins), The Hamiline Pipers, The UCI Anteaters, the UCSC Banana Slugs.. <<
They sound silly if you conceive of sports as being war or battle or combat. If you think of sports as being fun and games and entertainment, names like Banana Slugs are more appropriate.
Related links
Fighting the Fighting Sioux
Fighting Sioux vs. Fighting Irish
Smashing people: the "honor" of being an athlete

---
* More opinions *
| | | |
| --- | --- | --- |
| | . . . | |
---
Home | Contents | Photos | News | Reviews | Store | Forum | ICI | Educators | Fans | Contests | Help | FAQ | Info
All material © copyright its original owners, except where noted.
Original text and pictures © copyright 2007 by Robert Schmidt.
Copyrighted material is posted under the Fair Use provision of the Copyright Act,
which allows copying for nonprofit educational uses including criticism and commentary.
Comments sent to the publisher become the property of Blue Corn Comics
and may be used in other postings without permission.