Home | Contents | Photos | News | Reviews | Store | Forum | ICI | Educators | Fans | Contests | Help | FAQ | Info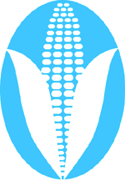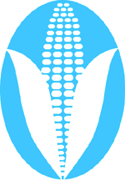 Highlights of the FTC Report on Media Violence
(12/5/01)
---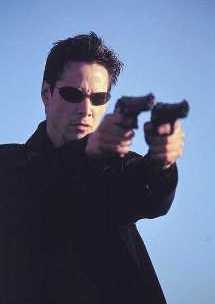 A followup report to Highlights of the FTC Report on Media Violence:
From the LA Times, 12/5/01:
Less Violent Movie, Video Marketing

By DAVID HO, Associated Press Writer

WASHINGTON — The film and video game industries have made progress limiting the marketing of violent and sexually explicit entertainment to children but the music industry lags behind, a federal study finds.

The Federal Trade Commission report to Congress on Wednesday was the second follow-up to a study last year that found the entertainment industry targeted teen-agers by advertising in the places they most watched and read.

The latest report cited "commendable progress" by the movie and electronic game industries in limiting their advertising to children of R-rated movies and games rated for mature audiences.

An FTC review of teen-age magazines and previews shown before G- and PG-rated movies found no advertising for violent films intended for adults. Reviews of internal industry documents found that film companies have avoided targeting children for those films.

Movie studios also now routinely disclose ratings and the reasons for ratings in their advertising, an improvement since last year, the report found. The game industry has made similar progress explaining their ratings and a review of television shows for teens found little advertising for mature-rated games.

"They have abandoned the outrageous, deceptive practices," said Sen. Joseph Lieberman, D-Conn., a vocal critic of the entertainment industry.

Lieberman said he plans legislation requiring the agency to conduct a similar review every year for the next five years. He also said he would put on a hold a bill he introduced in April that would have expanded the FTC's authority over the entertainment industry and fined companies found to be marketing adult material to minors.

"Marketing self-regulation is working — which was my hope all along — and there is no pressing need for government standard setting," he said.

Jack Valenti, president of the Motion Picture Association of America, and Doug Lowenstein, president of the video game industry's Interactive Digital Software Association, said the report shows their self-policing is working.

While record companies have made progress with using parental advisory labels on albums, the FTC said the industry has "continued to advertise explicit content recordings in most popular teen venues in all media."

Hilary Rosen, president of the Recording Industry Association of America, said the music industry has made "tremendous progress."

Lieberman disagreed, and said he and other lawmakers would write the five biggest music companies and demand that they stop targeting inappropriate records to children.

"They have repeated excuses for their ongoing inaction that sound more and more like a broken record trying to defend a broken system," he said.

Rosen told the FTC that unannounced checks by the industry on 200 recordings in five states and the District of Columbia found that all albums that required them had visible and permanent parental advisory labels rather than just stickers that could be removed.

The FTC found last year that only three-quarters of albums had such labels and many were covered by other album information.

Rep. Edolphus Towns, D-N.Y., said he was troubled that over three-quarters of the music reviewed by the FTC was rap and hip-hop music and the suggestion that it is inappropriate for teen-agers because of its content.

Mary Engle, who directed the FTC study, said researchers examined the best-selling music titles with explicit content and did not single out any one type of music.

The new report also criticized retailers for continuing to allow many 13- to 16-year-olds to buy movie tickets, games and music with restrictive ratings.

Copyright 2001 Los Angeles Times
Retailers not following the law
From the LA Times, 12/6/01:
FTC: Ads Still Aimed at Kids

Entertainment: Movie, video game makers are credited for restricting minors from mature material, but music fails.

By MEGAN GARVEY and JEFF LEEDS, TIMES STAFF WRITERS

WASHINGTON — Fifteen months after the Federal Trade Commission indicted Hollywood for marketing violent entertainment to children, a follow-up report released Wednesday found almost no progress in restricting minors' access to mature material.

The agency gave credit to the movie and video game industries—but emphatically not the music industry—for targeting children far less often in their advertising.

The report singled out the music industry for deliberately placing advertising for explicit-rated recordings in "the most popular teen venues" in print and on radio, television and the Internet. And, in a separate statement, one FTC commissioner went further, calling the music business "obdurate" and "hypocritical" for refusing to change its ways. Movie and video game producers were commended for changing both their marketing schemes and rating systems since last year's scathing report.

The latest findings appeared to largely appease some of the industry's harshest critics in Washington, perhaps signaling at least a temporary cease-fire in the war over violent content.

But the report indicated little was being done to stem children's access to mature material in the marketplace. An "undercover shopper" study of retail outlets from major theater chains to national stores found teens as young as 13 getting access to material rated for mature audiences.

The undercover study used teens from 13 to 16 to test enforcement of industry ratings guidelines. Federal regulators found one-third of unaccompanied 13-year-olds bought tickets for R-rated movies, 66% of 13-year-olds purchased M-rated video games and 87% bought music labeled with parental advisories for explicit content.

"The results indicate that, unlike the commendable progress by the movie and electronic game producers, retailers have made few changes since the first survey," the FTC said.

Even in retail stores that have enacted programs to restrict sales, the survey found minors from 13 to 16 bought adult-rated video games more than 70% of the time. Among chains with such programs that were visited by FTC shoppers were powerhouse discount retailers Wal-Mart, Kmart and Target.

Doug Kline, a Target spokesman, said store policy prohibited the sale of M-rated games to children and that notices posted at the cash register have reminded clerks to check for identification.

"We have not modified [the policy] or have plans to modify it because it is working well," he said.

Doug Lowenstein, president of the Interactive Digital Software Assn., the video game trade group, said he was "gratified" by the commission's findings about game companies' advertising. But he said it was frustrating that the commission appeared to blame software makers for children's access to mature-rated games.

The study by federal regulators is the third in a series that began when then-President Clinton called for a $1-million, 18-month inquiry into whether Hollywood was deliberately enticing children to material rated for older people. The answer, the FTC said in a report released Sept. 11, 2000, was a "resounding yes."

The latest review tracked ad placement against the demographics of publications, radio shows and television programs and the clarity of ratings exhibited. Regulators also examined internal marketing plans for nine companies that produced mature-rated movies, video games or music.

The new report card earned Hollywood generally favorable reviews in Washington—a town that had spent much of last year beating up on the entertainment industry for alleged bad behavior.

Sen. Joseph I. Lieberman (D-Conn.), who vowed during last year's presidential campaign to hold Hollywood accountable, said he planned to push for legislation requiring an annual FTC review of the industry for the next five years. Sen. Sam Brownback (R-Kan.) also called for ongoing oversight of the industry.

But Lieberman also said he had seen enough progress in the latest report to put on hold legislation he introduced earlier this year that would permit stiff fines for companies violating industry guidelines.

The bill has made little progress in Congress and has been widely denounced by the entertainment industry. Jack Valenti, president of the Motion Picture Assn. of America, said he would advise his member studios to abandon the rating system he devised more than 30 years ago if the legislation ever became law.

And Hilary Rosen, head of the Recording Industry Assn. of America, cited it as a key reason her group was backing off promises made to restrict music advertising. Rosen and other industry leaders defended the music industry's response.

Record executives said the parental-advisory sticker, which has been the crux of their response to critics of violent lyrics for more than a decade, continued to be the limit of their obligation. And they also said the commission's review unfairly treated the sticker as an age-based warning—the equivalent of the movie industry's R rating, which restricts access to viewers over 17.

The sticker "is not an indication, implied or expressed, that a sound recording is inappropriate for children, or inappropriate for anyone of a certain age or maturity level," Rosen wrote in a letter to the commission last week. "The purpose of the advisory label is to provide a clear 'heads-up' to all consumers that a sound recording contains explicit content."

Copyright 2001 Los Angeles Times
More updates
From Sounding the Alarm on Video Game Ratings on CNN.com, 12/20/02:
Thursday, the National Institute on Media and the Family showed reporters the violent nature of some of the video games in question. For the first time this year, the institute handed the game industry an "F" grade. "This year's grade reflects the dramatic increase in violent games and, in particular, games rewarding violence against women," the report's authors said.
Related links
Highlights of the FTC report on media violence
The evidence against media violence

---
* More opinions *
| | | |
| --- | --- | --- |
| | . . . | |
---
Home | Contents | Photos | News | Reviews | Store | Forum | ICI | Educators | Fans | Contests | Help | FAQ | Info
All material © copyright its original owners, except where noted.
Original text and pictures © copyright 2007 by Robert Schmidt.
Copyrighted material is posted under the Fair Use provision of the Copyright Act,
which allows copying for nonprofit educational uses including criticism and commentary.
Comments sent to the publisher become the property of Blue Corn Comics
and may be used in other postings without permission.