Home | Contents | Photos | News | Reviews | Store | Forum | ICI | Educators | Fans | Contests | Help | FAQ | Info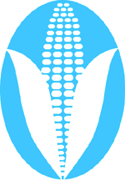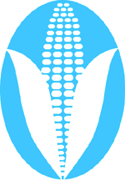 Comic Books Influence Culture
(7/10/01)
---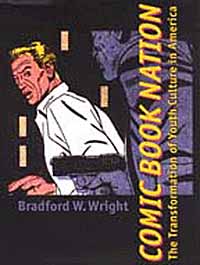 From pulp literature to pop art by Andy Warhol and Roy Lichtenstein, the influence of comic books and related media—comic strips, TV cartoons, animated movies—has been subtle but pervasive. The Baby Boomer generation grew up with Peter Max, Charlie Brown, and Scooby Doo. More recent generations have added video games and the Internet to the mix. But whatever the mix, we're seeing the increasing comic-bookization of the media.
Some quotes help make the case:
Overall influence
With the rise of graphic novels, computer-generated games and other meta-cartoon forms, it's clear that this medium is central to the postmodern sensibility. The price of such authority is that no cartoonist can claim to be in it just for laffs.

Richard Goldstein, Cartoon Wars, The Nation, 2/3/05

Comic books have come a long way.

Once considered the lowest form of literature, denounced by parents, teachers, and clergy for their corrupting influence on the minds and morals of youth, comics now command the attention of cultural critics and scholars of art history.

Displayed in shops with names like Tokyo Kid and Million-Year Picnic rather than on wire racks at the local candy store, their subject matter has widened as well. True, Superman, Batman, Spiderman, and other leotard-wearing enemies of evil still retain a substantial readership, but today's comic book artists are also inspired by subjects like loneliness and alienation, the stories of Franz Kafka, and the plight of the Palestinians.

Spiegelman Speaks at Carpenter, Harvard Gazette, 12/13/01

Comic Book Nation: The Transformation of Youth Culture in America
by Bradford W. Wright

The author shows how such comics, despite formulaic plots and bizarre premises, reflected the events and values of their times and how, in turn, the comics informed their readers and provoked public reaction.

Tom Chalkley, review, Baltimore City Paper, 6/13/01

[Documentary filmmaker] Zwigoff credits [comix creator] Crumb with "the whole cultural critique I try to imbue the film with. Robert changed the way I see the world. All the hypocrisy and paranoia and cynicism, all of America becoming one big corporate shopping mall. It's really kind of horrifying, to watch one monoculture creeping over the Earth."

Hugh Hart, LA Times, 7/17/01
Influence on popular culture
By the end of the 1990s, under pressure from movies, video games and the Internet, the comics industry saw revenue slide to about $275 million annually from $850 million in 1993, according to Comics Retailer, a trade journal in Iola, Wis.

Yet comic books—from remakes of the old "Archie" series to the racy and violent "WitchBlade"—remain a rich source of movie scripts and video-game material.

Dean Takahashi, Wall Street Journal, 4/27/00

Film people of all ages are revealing secret identities as comic book fans. Nicolas Cage is a self-avowed Superman nut and has angled to wear the big red "S" himself in the on-again, off-again "Superman Lives" update of the Warner Bros. franchise, which would be directed by Tim Burton, the comic book fan who helmed the first two "Batman" films. (The project is currently "off," but no one believes the property will languish.) Wesley Snipes, who brought "Blade" to life from the Marvel comic, has flirted with the idea of wearing the cowl of Black Panther, another Marvel creation. In addition to filmmakers Raimi and Burton, James Cameron, the Wachowski brothers, Joe Dante, Joel Silver and Aronofsky are comic book mavens.

Michael Uslan, the executive producer of the "Batman" franchise, not only owns 35,000 comics, but wrote for DC Comics in the 1970s and, as a student in 1971, taught an Indiana University course on the cultural Zeitgeist of comics. Kevin Smith, director of "Dogma" and "Chasing Amy," not only sprinkles references to his comic book collecting in his movies, but he's currently scripting titles for both Marvel and DC Comics. Last year, M. Night Shyamalan's "Unbreakable" was structured like a comic book and, with a dour and deliberate resolve, placed the concept of a superhero squarely in a realistic world. The comic book references of "Unbreakable" could make it the most faithful adaptation of a comic book that never existed, except that the title is already taken by "The Matrix." That film, according to Uslan, is "the best comic book movie ever made even if it's not from a comic book."

Geoff Boucher, LA Times, 3/25/01

"Comics crusade: TV and film writers return to their first love," John C. Davenport, Dallas Morning News, 6/30/01

Hollywood has always made movies out of comic books. But Marvel is especially hot now because movie technology has finally caught up with filmmakers' imaginations. Many of today's young filmmakers see comic books as a perfect vehicle to take advantage of the revolution in computer animation.
.
.
.
[Producer Avi] Arad boasts that when kids graduate from USC film school, "their first phone call is to us, saying, 'I want to make a movie out of your comic books.'"

Patrick Goldstein, LA Times, 7/10/01

Before science fiction and fantasy became blockbuster fodder, before grown men started camping on sidewalks to see a movie or buy a video game system, comic books had an exclusive grip on what [Shannon] Wheeler calls "magical surrealism," that escape into a world where the weak become powerful, where we are all superhuman.

Today, billion-dollar industries now revolve around turning this alternate reality into something tangible, and "The Matrix" and "Ultima Online" and "Buffy the Vampire Slayer" portray this universe faster and crisper for the young minds growing up in the 21st century. Comics and their fans, Wheeler suggests, need not feel so far away from everything. They, or at least what's been at their core for so many decades, have already taken over.

"We fought for this surrealism to enter our culture, and it has," he says. "Comic books won the battle."

Glenn Gaslin, The Disappearing Comic Book, LA Times, 7/17/01

Comic-Con is seen by Hollywood as an excellent spot to reward the box office faithful, to spark that all-important prerelease buzz, and maybe to counteract Internet "spoilers" who love to dis current movies as unworthy of their cinematic or comic book origins.

"You couldn't distill down the fan base to a more pure essence than the people in this room," "Terminator 3" director Jonathan Mostow said of the crowd Saturday in the convention center ballroom here.

In hopes of influencing that essence, LucasFilm, Paramount, New Line, Warner Bros., Universal and 20th Century Fox all brought stars and directors and never-seen-before film clips of movies to be released during the next few months.

"This is a rough cut; nobody has seen it," said James Cameron, producer of "Solaris," which stars George Clooney. "You're on the inside, baby."

While Comic-Con, now in its 33rd year, has always had a movie tie-in, the Hollywood presence has gotten progressively larger over the years and took a quantum leap this time out, when upward of 75,000 people flocked to the four-day event.

"This is a mecca for pop culture," said Jim Gianopulos, chairman of Fox Filmed Entertainment. "It's like they put out a homing signal and tens of thousands of people arrive. It's a fascination, a hobby, a cult."
.
.
.
With the success this summer of "Spider-Man," "Men in Black II" and "Road to Perdition," comic books and graphic novels are hot as a source for films. The Web site comics2film lists more than 200 movie projects that have comic book characters and themes as their starter dough.
.
.
.
At the Comic-Con showings, the barrier that often exists between the makers and the consumers of popular culture is virtually nonexistent. Many of the makers of comic-book movies began as avid readers of comic books.

Tony Perry, "The Cannes of Comics," LA Times, 8/5/02

Comics and "graphic novels," as non-superhero comics are sometimes called, have been discovered lately by the intellectual mainstream, from Michael Chabon's Pulitzer-winning novel, "The Amazing Adventures of Kavalier and Clay," the tale of two comics creators, to the New Yorker's recent Comics Issues. The critical success of Terry Zwigoff's "Ghost World" made the reclusive Clowes a cultural hero rivaling Robert Crumb. And films from "Spider-Man," "Road to Perdition" and "Men in Black" all originated in comics.

Scott Timberg, "Hitting a Nerve," LA Times, 10/28/02
Related links
Super Prose: How Comics Can Make You a Better Writer

The influence on video games
I think it would be fair to say video games sprang primarily from comics and cartoons. The idea of seeing people move in sequence is central to both. The following article documents the rising influence of video games, and thus indirectly of comics.
Friday, July 6, 2001

Hollywood and Manufacturers Now Raiding Video Games

By DON OLDENBURG, Washington Post

With "Final Fantasy" and "Resident Evil" following "Tomb Raider" onto the big screen this summer, plus half a dozen other projects in the works, making blockbuster video games into big-budget movies and mass-market merchandise is the hot new trend in the world of licensing.
.
.
.
Just how hot popular video games have become is seen in some of the cart-before-the-horse stories coming from both sectors. The Industry Standard, an Internet business newsmagazine, reported in May that a screenwriter who is adapting a novel for the big screen decided to team up with a video game designer to turn the book into a video game first, just to get leverage for the film. And then there's Nickelodeon, the children's TV network that in April signed on video-game manufacturer THQ to make original video games—not games based on existing Nickelodeon programs—and then look into developing them as new TV series, movies, online games, magazines and merchandise.
.
.
.
With the gigantic success of PlayStation and the promise of Nintendo's GameCube and Microsoft's Xbox, [video game manufacturer] Greenspan says, the flip side of video game licensing has arrived: "Movie companies are coming to us for movie ideas."

[President of the International Licensing Industry Merchandiser Assn.] Riotto says those numbers and demographics are propelling the video-game licensing breakout. "It is the shift in demographics and just the overall total broad-based acceptance of video games now as part of the American culture," he says. "A few years ago, it was just some kid playing games instead of "The Hollywood people are believing in these properties. They're saying, 'Hey, we know X amount of people play these games and, hopefully, that can be translated into movie tickets sold.'"
.
.
.
Reflecting those changes, this nation has a president in George W. Bush who lists playing video games among his favorite leisure activities. According to the Washington-based Interactive Digital Software Assn., a study last year found that 32% of Americans who play computer games and video games are 35 or older and 13% are 50 or older. The association, a trade group representing U.S. computer and video game publishers, says research shows that 26% of the most frequent console gamers are women.

The group's president, Doug Lowenstein, says video gaming has become such a significant entertainment element that he expects sales to match or exceed movie box-office sales within three to five years. "Video games are no longer just relegated to a corner of the house, as they once were," Lowenstein said at the Electronic Entertainment Exposition in Los Angeles last month. "They're in the center of the home, they're on the Internet, they're in the movies. . . . In short, video games are everywhere."

And that creates a lucrative audience that is impossible for Hollywood to ignore. "You have a combination of so many people being into it, and Hollywood . . . looking for properties that already have a loyal fan base," says Riotto, mentioning films that have ready-made fan bases, such as "Dr. Seuss' The Grinch Who Stole Christmas," "102 Dalmatians" and "Harry Potter and the Sorcerer's Stone."

"It is a much easier process than trying to develop whole new characters from scratch and trying to develop a merchandising program for a whole new product," says Riotto.
.
.
.
What Mortal Kombat had and what today's action video games offer Hollywood, says [executive producer] Simon, are a solid "back story," an established universe and characters with their own unique abilities and personalities.

"It's like the comic book industry: Once Hollywood found the comic book industry, they have not let it alone."

Even more promising, explains Simon, is that the video game industry is now akin to the movie industry. Simon predicts the two entertainment media are so alike that the future will find them blurring together. "As movies become more interactive, we will see more of a lessening of that demarcation between the movie and the game," he says.

"We will have those movies in the future where audiences affect the ending of the movie."
More taste-makers influenced

Introduced to the [rap] art form by an uncle, he became mesmerized. LL Cool J and Run DMC would become heroes, replacing the comic book characters that had been his previous passion.

Article about Eminem, LA Times, 2/21/01

Fellini was a huge comic-book fan.

Michael Sragow, "It May Be Trash, but It's Not Garbage," LA Times, 6/30/01

The well-known provocateur and prolific filmmaker—with more than 500 shoestring-budgeted movies featuring rubber-suited monsters, exploding heads, student nurses and bare-breasted cat fights to his name—had been interested in the superhero genre for years, he said. He had once been in line to bring Spider-Man to the big screen.

Article about Roger Corman, LA Times, 2/20/01

Wachowski "boys" say The Matrix derives from comic books.

From the LA Times, 4/18/00

The idea for "Buffy" came nearly 14 years ago, when Whedon—a comic book fan and film buff—decided to tell a story in which the girl deosn't get killed by the monster in the dark alley...she turns the tables.

From the start, she was a female superhero, who still worried about her friends and what she would do for fun on the weekends. Definitely not a girlie girl.

"[Whedon is] a truly modern storyteller....He combines the best of the past, a sense of myth, character, story and plot with modern trends."

Article about Josh Whedon, creator of Buffy the Vampire Slayer, LA Times, 5/20/01

"I am a fan," playwright David Mamet once said of Superman, "of anybody who can make his living in his underwear."

Undressed for Success?, LA Times, 8/28/01
Related links
Culture and Comics Need Multicultural Perspective 2000
PEACE PARTY grant proposal—introduction
Why write about superheroes?
Author's Forum on comics

---
* More opinions *
| | | |
| --- | --- | --- |
| | . . . | |
---
Home | Contents | Photos | News | Reviews | Store | Forum | ICI | Educators | Fans | Contests | Help | FAQ | Info
All material © copyright its original owners, except where noted.
Original text and pictures © copyright 2007 by Robert Schmidt.
Copyrighted material is posted under the Fair Use provision of the Copyright Act,
which allows copying for nonprofit educational uses including criticism and commentary.
Comments sent to the publisher become the property of Blue Corn Comics
and may be used in other postings without permission.