Home | Contents | Photos | News | Reviews | Store | Forum | ICI | Educators | Fans | Contests | Help | FAQ | Info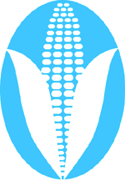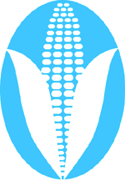 Defining Great American Literature
(9/20/00)
---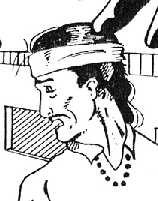 The racial question is the key to world history....All is race, there is no other truth.

Benjamin Disraeli, Prime Minister of England, 1868, 1874-1880

At the beginning of the last century, the great African-American scholar and civil rights leader W. E. B. Du Bois said, "The problem of the 20th century is the problem of the color line." He was right.

President Bill Clinton, editorial in the New York Times, 1/14/01
*****
From author and professor Russell Banks's essay on the American novel (LA Times, 7/2/00):
[Black author James] Baldwin's underlying point is that from the start the central theme in the American drama has been race and, therefore, violence, and that it shapes every American's life, the victimizer's as much as the victim's, the native's as much as the newly arrived immigrant's. Only a few of our best white writers—those whose ambition was to help create a specifically American literature—have known this, and even fewer have succeeded in the attempt.

I take it as a given that our best and most ambitious fiction writers are those whose sense of purpose is guided by a desire to participate in the making of a national literature. My hope is that this ongoing, 200-year-old project will provide us a truly democratic literature, one that has at its center the historical and moral facts of creolization and that therefore both honors our people's highest standards for our treatment of one another and does not in the process lie about our tragic failure to meet those standards.
Explaining why she undertook Shakespeare's Titus Andronicus, director-designer Julie Taymor (The Lion King) echoes this opinion (LA Times, 7/9/00):
The theme of violence and race is absolutely the No. 1 thing you have to talk about in this culture.
Comment: The American experience is defined by the difference between the dream and the reality. It's the difference between the noble sentiments of the Founding Fathers and the grinding reality of the yearning, huddled masses. It's largely a race- and class-based difference and it's steeped in envy, greed, and violence.
Not only can literature explore sociopolitical and sociocultural themes, it should and must if it aspires to be great. The best of American literature does precisely that, dealing with the central themes of race and violence. Works like Huckleberry Finn and To Kill a Mockingbird show us what it means to be American.
That explains why rap and hip-hop have come to define today's generation: because they tell it like it is. It's a good reason for doing any kind of multicultural art, be it music, movies, or multimedia. It also justifies doing minority-themed comics.
And let's see...out of all the comics on the marketplace, which ones focus on the key issues of the American experience? Which ones offer a clear alternative to the Anglo-based, violence-steeped comics of today? There aren't many, but PEACE PARTY is one.
As America struggles to define itself, as the culture wars continue to rage, multicultural storytelling stands on the leading edge. Far from being propaganda, as some critics assert, PEACE PARTY tackles exactly the themes that make great American literature. It may never achieve greatness, but it aims as high as anything.
'Nuff said.
Related links
The political in literature
Indian comics: Art vs. propaganda
PEACE PARTY #2's Author's Forum (extended version)
Why write fiction: the power of storytelling
America's cultural mindset

---
* More opinions *
| | | |
| --- | --- | --- |
| | . . . | |
---
Home | Contents | Photos | News | Reviews | Store | Forum | ICI | Educators | Fans | Contests | Help | FAQ | Info
All material © copyright its original owners, except where noted.
Original text and pictures © copyright 2007 by Robert Schmidt.
Copyrighted material is posted under the Fair Use provision of the Copyright Act,
which allows copying for nonprofit educational uses including criticism and commentary.
Comments sent to the publisher become the property of Blue Corn Comics
and may be used in other postings without permission.