Home | Contents | Photos | News | Reviews | Store | Forum | ICI | Educators | Fans | Contests | Help | FAQ | Info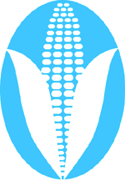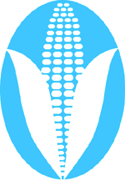 The Evidence Against Media Violence: Radio Talk
(4/8/01)
---
More on The Evidence Against Media Violence. An excerpt of an article from the LA Times, 4/8/01:
You Can Say That—and Worse

Outrageous, lewd talk has become the norm on radio. So who's going to stop it-the FCC? Don't count on it.

By PHIL DAVIS

It's 8 a.m., radio's prime time. Another morning. Another rude awakening.

Across the nation, radio stations are locked in a fierce battle for listeners, and the weapon of choice is a steady barrage of jokes about body parts and bodily functions that sound more like a live feed from a high school boys' locker room than the central component of a widespread corporate strategy.

The prevailing voice of morning radio is wicked, crude and unfiltered-and it has the blessing of radio's bosses.

Unlike movies, television and even CDs, radio comes straight at listeners without warning. There are federal laws intended to curb crude broadcasts, especially in the mornings when children are likely to be listening, but a quick spin across the dial on any given morning exposes little fear of government sanctions.

The dialogue is frequently explicit and deliberately shocking. If this were a movie, a television show or a CD, what follows would be labeled with an advisory for coarse language and sexual situations that may be unsuitable for children. A typical morning in Los Angeles for radio listeners-one morning, one hour-yields this:

A correspondent on KROQ-FM's Kevin & Bean morning show expresses frustration at his inability to persuade women to expose themselves for Mardi Gras beads. The station (106.7) bleeps his crude reference to female anatomy but, in the same sentence, broadcasts a common female slur.

Down the dial on KYSR-FM (98.7), Jamie White tells morning show co-host Danny Bonaduce that she flashed a man in Beverly Hills for no reason. They break away from the familiar terrain of White's "boobage" to riff on male crotch odor in Russia.

On KLSX-FM (97.1), Howard Stern delivers his syndicated rude and risque rant. Admiring a guest's posterior, he muses, "It's a shame you're not into anal, because some man would enjoy that."

"There are times I'll hear things and go, 'I could never have gotten away with that.' And that was a scant 10 years ago," said Sky Daniels, a former Los Angeles DJ who is now general manager at Radio & Records magazine. "I'm not saying that for years on end there hasn't been titillation and sensationalism and all sorts of outrageous behavior, but the degree of base profanity ... and descriptive assessment of certain acts-most of them sexual-is commonplace.

"It's every day, every dial," he continued. "What is it going to take?"
Rob's comment
The connection between violence and swearing is how the media influences people, especially children. If the media can inculcate messages about courseness and vulgarity, it can inculcate messages about violence and aggression. Both look more exciting and fun when put in the context of an edgy talk show.
Related links
Howard Stern, Son of a Beach

---
* More opinions *
| | | |
| --- | --- | --- |
| | . . . | |
---
Home | Contents | Photos | News | Reviews | Store | Forum | ICI | Educators | Fans | Contests | Help | FAQ | Info
All material © copyright its original owners, except where noted.
Original text and pictures © copyright 2007 by Robert Schmidt.
Copyrighted material is posted under the Fair Use provision of the Copyright Act,
which allows copying for nonprofit educational uses including criticism and commentary.
Comments sent to the publisher become the property of Blue Corn Comics
and may be used in other postings without permission.