Home | Contents | Photos | News | Reviews | Store | Forum | ICI | Educators | Fans | Contests | Help | FAQ | Info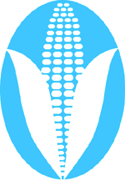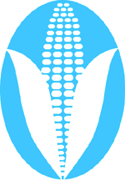 Pronghorn
Contest entries!
---
Hi, just wanted to say that I love your comics and that I'm submitting a really rough sketch of what I might submit for your contest, in drawing ProngHorn for starters. I know it may be quite rough but I hope it fits to your likeing. Good luck with your work! :)
Sincerely
Neil Nakahara
*****
I tried to use the animal's color scheme.
One costume is "off the rack" in construction. The vest is supposed to be stylish, and could have a pronghorn depicted on the back. Six-pocket military-style pants are available in brown.
She should wear goggles when she runs. Last thing she needs is a bug in her eye. Very stylish goggles are available.
Possible face-paint: black "widow's peak" and white crescents, similar to the markings on a pronghorn's face.
The other costume is more finished, for later in her career. Made for her use.
Juliet Fischer
*****
Just something I whipped up in a couple of minutes...a revision of Neil's design...I was bored at my computer....
John Skikus
*****
Here are my sketches for ideas on "Proghorn."
I have created three different costumes for her.
#1 figure is what I think she would look like.
I hope you enjoy these. Thank You.
Cherie Newkirk
*****
Hello, I'm submitting a design for the character "Pronghorn" along with a couple images, the second of which I will send in another e-mail.
Aliases: Pronghorn, Scud, Rush, or Gale
Tribe: Sioux
True Identity: Dyani
Known relatives: Father, mother, late-grandmother
Origin: When she was young, Dyani's grandmother once came upon an injured antelope. She tried to save it, but it died anyway. The antelope was grateful, however, and gave her the power of speed.
Dyani's grandmother recognized Dyani's irresponsibility, so on her deathbed, she asked the antelope spirit to watch over Dyani, also transferring her abilities to her. She hoped that this new-found power, along with the gentle antelope spirit, would help her mature.
Luna
*****
I've included a view of one costume concept, and the head of the same concept out of costume.
Her hair is bleached and dyed in bands so that it can be styled in different ways to achieve different effects; in costume, the dyed bangs are swept down in the middle and up at the sides in a way that creates both the impression of horns, and the large and sensitive ears of a pronghorn. Out of costume, everything is swept in (having hair product handy is key!) to make a mohawk. Obviously not the greatest disguise ever, but still more thought than lots of other heroes put into it.
She has a labret piercing, a barbell surface piercing lower down on her neck, and large gauge rings in her earlobes. These are concealed in costume.
The costume is based in the DIY culture of punks at my own school, taking the idea that this character is probably not interested in spending a lot of money on a fancy new clothes from some massive corporation. She's taken a long-sleeve orange shirt and cut it (somewhat irregularly, leaving odd borders) to make a tank top, sleeves, and a choker.
The choker hides the piercing on her neck. The sleeves have holes cut into them for the thumbs making impromptu gloves, and she may be able to hide small objects in the sleeves. The shorts show the same aesthetic, being sewn together from two distinct pairs of shorts, with a visible hem going down the leg. These, along with the knee-high white socks and black-tipped white sneakers, are intended (by me) to mimic the natural patterns of brown-orange and white fur on an actual pronghorn.
In addition to this are a black bandanna as a face mask— easily being tied around the head to hide her distinctive hair out of costume —and large goggles with orange lenses. The bandanna adds a bit more of the roguish vigilante air, and the tinted goggles create the illusion of concealing her eyes while retaining visibility. Visibility is a keyword here; in addition to speed, the pronghorn has exceptional eyesight, with a visual range one might more expect from a predator.
This is further accented by the large size of the goggles, suggesting an attentive character. The orange tint filters out harsh light, meaning that sudden flashes or bright summer days aren't as much of an issue.One last little element of note is the shirt tied around her waist. Aside from keeping her butt warm (and imitating the white flare of a pronghorn's hindquarters), we can say that she can quickly throw this shirt on over her costume for a disguise, and may even be reversible, making the link between her costume and her normal identity even less visible.
I have the notion that this is a character who keeps unintentionally linking herself to the animal she's based on in the decisions she makes since she gains her powers, and gets frustrated and may lash out when someone points out these habits. She denies any conscious attempt at imitating the appearance of the pronghorn, and may even find herself preferring a more vegetarian diet without understanding why.
Many of my friends who are perceived as punks or rebellious have grown in the time I have known them, changing from rebelling for the sake of rebelling to speaking out for a cause; their behavior and choices become more focused as a means to an end, rather than the goal itself. I can imagine the same changes taking place in this character; rather than ceasing to be rebellious or a "punk", the reasons and motivations begin to change over time.
I find the idea mentioned in the contest description that she may sleep around with friends to be intriguing, based on what I know of Sioux folklore about deer and other hooted animals (the pronghorn being known as a 'small deer' among Yankton Sioux, "pale deer" to Oglala) being associated at least symbolically with promiscuous, possibly dangerous 'deer women'.
I think, perhaps, that adding some visual powers may further distinguish the character from other speedsters; it's rarely noted how exactly such characters are able to distinguish what's going on or react at the speeds they're moving, and a greater range and field of vision might make that more understandable.
Thanks for your time, and all the work you do at B.C.C.
Davide Nat'han Maximillian Roman
---
* More opinions *
| | | |
| --- | --- | --- |
| | . . . | |
---
Home | Contents | Photos | News | Reviews | Store | Forum | ICI | Educators | Fans | Contests | Help | FAQ | Info
All material © copyright its original owners, except where noted.
Original text and pictures © copyright 2007 by Robert Schmidt.
Copyrighted material is posted under the Fair Use provision of the Copyright Act,
which allows copying for nonprofit educational uses including criticism and commentary.
Comments sent to the publisher become the property of Blue Corn Comics
and may be used in other postings without permission.