Home | Contents | Photos | News | Reviews | Store | Forum | ICI | Educators | Fans | Contests | Help | FAQ | Info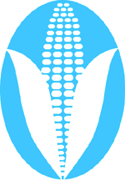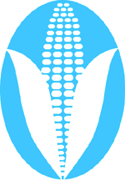 The 200 Greatest Pop Culture Icons
(2/24/04)
---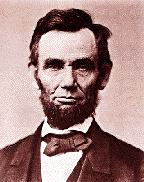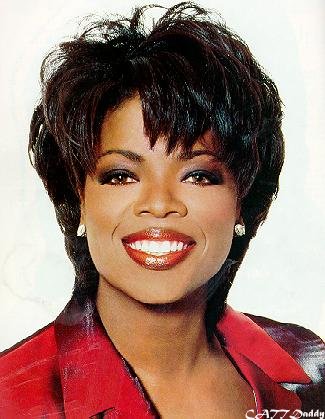 Who are the greatest pop icons of all time? The VH1 music channel and I decided to come up with an answer. Here's VH1's take on the matter:
200 Greatest Pop Culture Icons List
VH1 All-New, All-Star Special Premiering July 21-25 at 9:00 p.m. (ET/PT)

Source: VH1
Published: Monday, July 21, 2003

NEW YORK — You can quote them in an instant. You know them by name. Something they said or did not only changed your life, but affected American life as a whole. Who are they? They are VH1's "200 Greatest Pop Culture Icons." They are the folks that have significantly inspired and impacted American society and VH1 is celebrating them in an all-star special event.
Below is VH1's list and my corresponding list. Judge for yourself which is more valid.
The VH1 list

1) Oprah Winfrey
2) Superman
3) Elvis Presley
4) Lucille Ball
5) Tom Cruise
6) Marilyn Monroe
7) Madonna
8) Michael Jordan
9) Princess Diana
10) Michael Jackson
11) Friends cast
12) The Beatles
13) Jerry Seinfeld
14) Steven Spielberg
15) Jennifer Lopez
16) Muhammad Ali
17) Mickey Mouse
18) Bill Clinton
19) The Brady Bunch
20) Britney Spears
21) The Simpsons
22) Tom Hanks
23) Julia Roberts
24) JFK Jr.
25) Rolling Stones
26) James Dean
27) Frank Sinatra
28) John Travolta
29) Mary Tyler Moore
30) Bill Cosby
31) Eminem
32) JFK
33) George Clooney
34) Audrey Hepburn
35) P. Diddy
36) Johnny Carson
37) Kurt Cobain
38) Brad Pitt
39) Katie Couric
40) The Osbournes
41) Cher
42) Fred Flintstone
43) Martha Stewart
44) Michael J. Fox
45) Bee Gees
46) Harrison Ford
47) Jackie O.
48) Jim Carrey
49) Elizabeth Taylor
50) James Brown
51) Tiger Woods
52) Robert DeNiro
53) Jerry Garcia
54) John Wayne
55) Elton John
56) Carroll O'Connor (as Archie Bunker)
57) Nicole Kidman
58) Magic Johnson
59) Leonardo DiCaprio
60) Kermit & Miss Piggy
61) Mike Myers
62) Andy Warhol
63) Mel Gibson
64) Celine Dion
65) Jackie Robinson
66) Barbra Streisand
67) Howard Stern
68) Bob Dylan
69) Denzel Washington
70) Carol Burnett
71) Run-D.M.C.
72) Jay Leno
73) Bono
74) Susan Lucci
75) John Belushi
76) Bruce Springsteen
77) Bugs Bunny
78) Arnold Schwarzenegger
79) Robin Williams
80) Pamela Anderson
81) Jack Nicholson
82) Bill Gates
83) Aerosmith
84) Katharine Hepburn
85) Eddie Murphy
86) Paul Newman
87) Grace Kelly
88) Johnny Cash
89) Barbara Walters
90) Clint Eastwood
91) Marvin Gaye
92) Al Pacino
93) KISS
94) Penny Marshall (as Laverne DeFazio)
95) Vivien Leigh & Clark Gable (as Scarlett O'Hara/Rhett Butler)
96) Wayne Gretzky
97) Stephen King
98) Shania Twain
99) Henry Winkler (as the Fonz)
100) Will Smith
101) Kevin Bacon
102) David Letterman
103) Aretha Franklin
104) Charlie Brown
105) Richard Pryor
106) Joe Dimaggio
107) Sting
108) Albert Einstein
109) Jimi Hendrix
110) Bette Davis
111) Rudy Giuliani
112) Justin Timberlake
113) Alfred Hitchcock
114) Cindy Crawford
115) Sylvester Stallone
116) Whitney Houston
117) William Shatner
118) E.T.
119) Ben Affleck
120) Sarah Jessica Parker
121) Bruce Willis
122) Bob Denver (as Gilligan)
123) Jane Fonda
124) Sigmund Freud
125) Stevie Wonder
126) Charlie Chaplin
127) Tina Turner
128) Judy Garland
129) Dorothy Hamill
130) Dick Clark
131) Calvin Klein
132) Led Zeppelin
133) Julie Andrews
134) Janet Jackson
135) Whoopi Goldberg
136) Babe Ruth
137) Prince
138) Hugh Hefner
139) Molly Ringwald
140) James Gandolfini (as Tony Soprano)
141) Bruce Lee
142) Gwen Stefani
143) Ron Howard
144) Ellen DeGeneres
145) Dick Van Dyke
146) Neil Armstrong
147) David Bowie
148) Mister Rogers
149) Sally Field
150) Garth Brooks
151) Spider-Man
152) Bob Hope
153) Bon Jovi
154) Harry Potter
155) Christie Brinkley
156) Venus/Serena Williams
157) Barbara Eden (as Jeannie)
158) Batman
159) Ricky Martin
160) Farrah Fawcett
161) Monica Lewinsky
162) Leonard Nimoy (as Spock)
163) Liberace
164) Burt Reynolds
165) Diana Ross
166) Betty Ford
167) Three Stooges
168) ABBA
169) Woody Allen
170) Jim Morrison
171) Scooby-Doo
172) Gianni Versace
173) Roseanne
174) Tupac Shakur
175) Jackie Gleason
176) Wonder Woman
177) Mariah Carey
178) Drew Barrymore
179) Chris Rock
180) Larry Hagman (as J.R. Ewing)
181) Reese Witherspoon
182) Telly Savalas (as Kojak)
183) Winona Ryder
184) Bob Marley
185) Rosie O'Donnell
186) Halle Berry
187) Rock Hudson
188) Joe Namath
189) Dolly Parton
190) Russell Crowe
191) Regis Philbin
192) Beavis & Butt-head
193) Arsenio Hall
194) Dr. Phil
195) Macaulay Culkin
196) Axl Rose
197) Judge Judy
198) Cartman
199) Queen Latifah
200) The Rock


Rob's ranking

Abraham Lincoln
George Washington
Beatles
Elvis Presley
John Wayne
Santa Claus
Marilyn Monroe
Superman
Mickey Mouse
Barbie
JFK
Michael Jackson
Michael Jordan
Jesus Christ
Adolf Hitler
Pope John Paul II
Princess Diana
Lucille Ball
Frank Sinatra
Bill Gates
Oprah Winfrey
Albert Einstein
Ben Franklin
Thomas Jefferson
Mark Twain
Teddy Roosevelt
FDR
Walt Disney
Martin Luther King
Muhammad Ali
Ronald Reagan
Bill Clinton
George W. Bush
Osama bin Laden
Adam and Eve
Frankenstein's monster
Dracula
Sherlock Holmes
Tarzan
Ebenezer Scrooge
Daniel Boone
Batman and Robin
Romeo and Juliet
Charlie Chaplin
Dorothy, Scarecrow, Tin Woodman, Cowardly Lion
The Simpsons
Harry Potter
Tiger Woods
Madonna
James Dean
Bruce Lee
Elizabeth Taylor
Tom Cruise
Rolling Stones
Bill Cosby
Martha Stewart
Hugh Hefner
James Bond (Sean Connery)
Archie Bunker (Carroll O'Connor)
Tom Hanks
Jack Nicholson
Clint Eastwood
Bob Dylan
John Lennon
Britney Spears
Kurt Cobain
Eminem
Humphrey Bogart
Cary Grant
Paul Newman
Jimmy Stewart
Fred Astaire
Marx Brothers
Three Stooges
Bugs Bunny
King Kong
Moby-Dick
Alfred Hitchcock
Woody Allen
Steven Spielberg
Sigmund Freud
Charles Lindbergh
Babe Ruth
Johnny Cash
Judy Garland
Katharine Hepburn
Jackie Robinson
Charles Manson
OJ Simpson
Virgin Mary
David and Goliath
Cinderella
Peter Pan
Lassie
Snoopy
Charlie Brown
Rocky (Sylvester Stallone)
Gilligan's Island cast
Not Ready for Prime-Time Players
The Fonz (Henry Winkler)
Beach Boys
Julia Roberts
Jerry Seinfeld
Jennifer Lopez
Brad Pitt
Friends cast
Jane Fonda
Mel Gibson
Barbra Streisand
Bette Davis
Audrey Hepburn
Howard Stern
Rush Limbaugh
Stephen King
George Lucas
Steve Jobs
Mike Tyson
Magic Johnson
Public Enemy
Arnold Schwarzenegger
Robin Williams
Garth Brooks
Dick Clark
Johnny Carson
Henry Fonda
Robert Redford
Walter Cronkite
Christopher Columbus
Napoleon Bonaparte
Ludwig van Beethoven
Bonnie and Clyde
Chairman Mao
Saddam Hussein
Benedict Arnold
Malcolm X
Jackie Onassis
Andy Warhol
Rodney King
Rev. Billy Graham
Joe Dimaggio
Arnold Palmer
Wayne Gretzky
Wonder Woman
Captain Kirk (William Shatner)
Mr. Spock (Leonard Nimoy)
Richard Pryor
Bob Hope
Jack Benny
Jay Leno
Robert DeNiro
Indiana Jones (Harrison Ford)
Al Capone
Billy the Kid
Bruce Springsteen
Leonardo DiCaprio
Dolly Parton
Cher
Sean "P. Diddy" Combs
Bono
Jon Stewart
Donald Trump
Howard Hughes
Scarlett O'Hara and Rhett Butler (Vivien Leigh and Clark Gable)
Lone Ranger and Tonto
Spider-Man
Popeye
Kermit & Miss Piggy
Lion King
Ozzie and Harriet Nelson
Mister Rogers
Beverly Hillbillies
Brady Bunch
MASH cast
Perry Mason
Harry Truman
Sen. Joe McCarthy
Hillary Clinton
Woodward and Bernstein
Venus and Serena Williams
Joe Namath
Kobe Bryant
Diana Ross and the Supremes
Jim Morrison
Bob Marley
Bee Gees
Elton John
Jimi Hendrix
Tupac Shakur
Dr. Dre
Will Smith
Eddie Murphy
Whoopi Goldberg
Laurel and Hardy
Amelia Earhart
Che Guevara
Rev. Jerry Falwell
Luciano Pavarotti
Donald Duck
Snow White and the Seven Dwarfs
Godzilla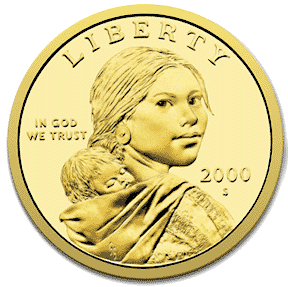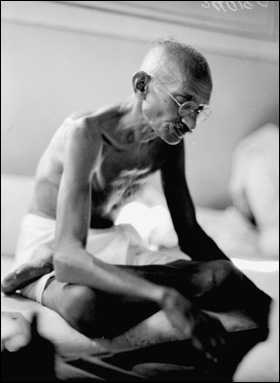 Rob's also-rans

Miley Cyrus
Lindsay Lohan
Paris Hilton
Angelina Jolie
Simon Cowell
Rachael Ray
Louis Armstrong
Wolverine and the X-Men
Robinson Crusoe
KISS
Little Mermaid
Patty Hearst
Doonesbury
Quentin Tarantino
The Beaver (Jerry Mathers)
Farrah Fawcett
Al Pacino
Roseanne
Rudolph Valentino
Mary Tyler Moore Show cast
ABBA
Janet Jackson
Whitney Houston
Celine Dion
Adam Sandler
Pokémon
Alice in Wonderland
Grace Kelly
John Belushi
David Letterman
David Bowie
Cheers cast
Orson Welles
Grateful Dead
James Brown
Donnie and Marie Osmond
Bozo the Clown
Howdy Doody
Bigfoot
Darth Vader
J.R. Ewing (Larry Hagman)
Dr. Jekyll and Mr. Hyde
Three Musketeers
Archie and Jughead
Mother Goose
Hansel and Gretel
Jack and the Beanstalk
Goldilocks and the Three Bears
Little Red Riding Hood
Paul Bunyan
The Shadow
Wicked Witch of the West
Loch Ness Monster
Garfield
Dilbert
Tom and Jerry
Rocky and Bullwinkle
The Odd Couple (Jack Lemmon and Walter Matthau)
Stevie Wonder
Denzel Washington
John Travolta
Marlon Brando
Martin Scorsese
Francis Ford Coppola
Ed Sullivan
Robert Young (Father Knows Best)
Marshal Dillon (Gunsmoke)
Gilligan (Bob Denver)
Henry Ford
Prince Charles
Luke Skywalker
Frankie Avalon and Annette Funicello
Jim Carrey
Dan Ackroyd
Chevy Chase
Bill Murray
Jackie Chan
Ellen DeGeneres
Rosie O'Donnell
E.T.
Aretha Franklin
Simon and Garfunkel
Liberace
Beverly Sills
Rudy Giuliani
Dan Rather
Mike Wallace
Tom Brokaw
Peter Jennings
Jeffrey Dahmer
Lee Harvey Oswald
Monica Lewinsky
Barbara Walters
Jerry Springer
Geraldo Rivera
Conan O'Brien
Meryl Streep
Kevin Costner
King Solomon
Achilles
Hercules
Ulysses
Socrates
Cleopatra
Julius Caeser
Attila the Hun
Joan of Arc
Hamlet
Blackbeard the pirate
Mata Hari
Jack the Ripper
Wyatt Earp
Wolfman
Invisible Man
Buster Keaton
Sonja Henie
John Barrymore
Mary Pickford
Tom Mix
Boris Karloff
George Burns
Rocky Marciano
Joe Louis
Fidel Castro
Chuck Yeager
John Glenn
Ernest Hemingway
Pablo Picasso
Vincent Van Gogh
Wolfgang Mozart
Leonardo da Vinci
William Shakespeare
King Henry VIII
Geronimo
Pocahontas
Sitting Bull
Sacagawea
Andrew Jackson
George A. Custer
Ulysses S. Grant
Robert E. Lee
Buffalo Bill
George S. Patton
Tim McVeigh
Yasser Arafat
Mohandas Gandhi
Margaret Thatcher
Billy Crystal
Mickey Rooney
Shirley Temple
Gary Cooper
Sean Connery
Sir Lawrence Olivier
Janis Joplin
Marvin Gaye
W.C. Fields
Edgar Bergen and Charlie McCarthy
Flash Gordon
Big Bird
The Hulk
Pinocchio
Roadrunner
Wile E. Coyote
Daffy Duck
Woody Woodpecker
The Flintstones
The Jetsons
The Munsters
Dennis the Menace
Winnie the Pooh
Beauty and the Beast
Rudolph the Red-Nosed Reindeer
Charlie's Angels
Linda Lovelace
Rev. Jesse Jackson
Milton Berle
Lawrence Welk
Ted Koppel
Tony Soprano (James Gandolfini)
Captain Kangaroo
Calvin and Hobbes
The Grinch
Green Eggs and Ham
Shrek
Abominable Snowman
Lenny Bruce
George Carlin
Rowan and Martin
Jerry Brown
Cesar Chavez
The Chicago Seven
Julius and Ethel Rosenberg
J. Edgar Hoover
Sophia Loren
Raquel Welch
Brigitte Bardot
Cheryl Tiegs
Cindy Crawford
Christie Brinkley
Bo Derek
Bruce Willis
Regis Philbin
Aerosmith
Mary Tyler Moore
George Clooney
Paul Revere
Roy Rogers
Betsy Ross
Harry Houdini
Duke Ellington
Count Basie
Ella Fitzgerald
Nat King Cole
Alex Haley (Roots)
Spike Lee
James Earl Jones
Morgan Freeman
Pillsbury Doughboy
The Cat in the Hat
Ronald McDonald
Joe Montana
Wilt Chamberlain
Shaquille O'Neal
Willie Mays
Sandy Koufax
Mickey Mantle
Barry Bonds
Jack Nicklaus
Mario Andretti
AJ Foyt
Mark Spitz
Nadia Comaneci
Olga Korbut
Mary Lou Retton
Peggy Fleming
Michelle Kwan
Tonya Harding
Billie Jean King
Martina Navratilova
Chris Evert
John McEnroe
Pete Sampras
Secretariat
Black Beauty
The Black Stallion
My Friend Flicka
Hardy Boys
Nancy Drew
Pippi Longstocking
Anne of Green Gables
Madeline
Heidi
King Arthur
Merlin
Conan the Barbarian
Xena the Warrior Princess
Buffy the Vampire Slayer
Bilbo Baggins (The Hobbit)
Mariah Carey
Will Rogers
Jim Thorpe
Dr. Phil
Columbo
Julia Child
Dean Martin
Sammy Davis Jr.
Julio Iglesias
Doris Day
Frank Lloyd Wright
Judge Wapner
Pat Sajak and Vanna White
Bob Barker
Alex Trebek
Pac-Man
Super Mario Brothers
Jolly Green Giant
Mr. Clean
Tony the Tiger
Maytag Repairman
Snap, Crackle, and Pop
Cap'n Crunch


Other entries from the VH1 list who didn't make Rob's list:

Katie Couric
Run-D.M.C.
The Osbournes
Fred Flintstone
Michael J. Fox
Mike Myers
Carol Burnett
Nicole Kidman
Bono
Susan Lucci
Pamela Anderson
JFK Jr.
Penny Marshall (as Laverne DeFazio)
Shania Twain
Sting
Kevin Bacon
Justin Timberlake
Bon Jovi
Ben Affleck
Sarah Jessica Parker
Tina Turner
Dorothy Hamill
Calvin Klein
Led Zeppelin
Julie Andrews
Prince
Molly Ringwald
Gwen Stefani
Ron Howard
Dick Van Dyke
Neil Armstrong
Sally Field
Scooby-Doo
Gianni Versace
Barbara Eden (as Jeannie)
Ricky Martin
Jackie Gleason
Chris Rock
Betty Ford
Burt Reynolds
Drew Barrymore
Reese Witherspoon
Telly Savalas (as Kojak)
Winona Ryder
Halle Berry
Rock Hudson
Russell Crowe
Beavis & Butt-head
Arsenio Hall
Macaulay Culkin
Axl Rose
Judge Judy
Cartman
Queen Latifah
The Rock


Rob's comment
Several points are obvious when you examine VH1's list. One, it's really a list of America's cultural icons. Elsewhere in the world, a soccer star like David Beckham might be in the top 10, but not in the good ol' US of A.

Two, the list includes real and fictional people (Oprah and Superman), living and dead people (Madonna and Einstein), humans and animals (Beatles, Mickey Mouse). Given these strictures, why VH1 didn't include people like George Washington and Abe Lincoln is beyond me. The Rock is more of an American icon than Honest Abe?! I don't think so.

Three, the list isn't simply a popularity contest. I take it to be a measure of how much influence or impact the figure has had on American culture. I'm guessing it correlates well with recognition: the more people recognize a figure, the more influence the figure has had. But that's just my hypothesis.

We can't change VH1's list, but you're welcome to suggest changes to mine. Whom should I move up or down, add or subtract? If you want to add people who aren't on the list, please give me a rationale for adding them. And for every addition you suggest, remember you need a subtraction as well. That may be the hardest part: deciding which of these influential people isn't quite influential enough to deserve a spot in the top 200.

So who nailed America's pop icons best: VH1 or me? And how should I rearrange my list to make it even better? Click here to let me know what you think.

More on pop icons
Natives not on Canada's list
No Time for Indians
Innovators with Native connections
Standing Bear, pop icon
Anti-Indians among the loathsome


Related links
Ronald Reagan...the greatest American?
Why write about superheroes?


Readers respond
"Why would we WANT to be listed on a top pop icon list."

---
* More opinions *
| | | |
| --- | --- | --- |
| | . . . | |
---
Home | Contents | Photos | News | Reviews | Store | Forum | ICI | Educators | Fans | Contests | Help | FAQ | Info
All material © copyright its original owners, except where noted.
Original text and pictures © copyright 2007 by Robert Schmidt.
Copyrighted material is posted under the Fair Use provision of the Copyright Act,
which allows copying for nonprofit educational uses including criticism and commentary.
Comments sent to the publisher become the property of Blue Corn Comics
and may be used in other postings without permission.