Home | Contents | Photos | News | Reviews | Store | Forum | ICI | Educators | Fans | Contests | Help | FAQ | Info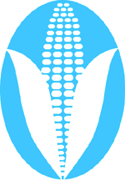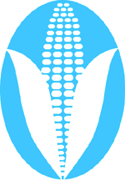 Photo References
---
Just what every PEACE PARTY artist needs: A gallery of references for drawing Billy, Drew, and the other Indians who grace our stories.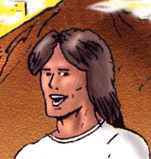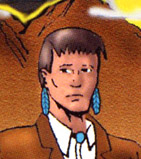 Billy Honanie
Nova, Walpi—Curtis
Moqui Girls and Men (detail)—Vroman
A Hopi portrait—Cory
A Walpi Man
Mike Kahe, fitness coordinator (Billy with a fuller jawline)
An Apache named Peso—Chase
Hopi chairmen (Billy in 35 years?)

Other good Billy drawings
Billy #6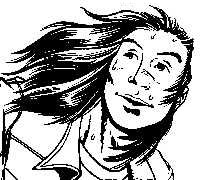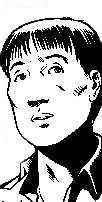 Billy #7
Billy #11

Drew Quyatt
Snake Priest, Harry (detail)—Vroman
Walpi Snake Chief—Curtis (Drew as older man?)
Leland Dennis
Brandon Kayquaptewa

Other good Drew drawings
Drew #6
Drew #8

Other good Billy and Drew drawings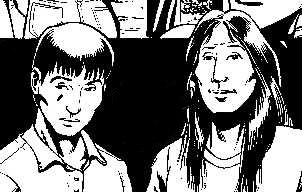 Billy and Drew #6
Billy and Drew #7
Billy and Drew #8

Our heroes in costume
Rain Falling
Snake Standing
Rain Falling and Snake Standing (t-shirt image)
Rain Falling and Snake Standing (heads)
Rain Falling—head
Rain Falling—glove
Snake Standing—head
Snake Standing—body (small)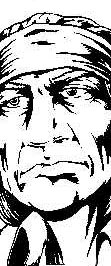 Oliver Gee (friend)
Navajo man "Jim" (detail)—Vroman
Navajo sketch—Perceval

Other good Oliver drawings
Oliver #1
Oliver #3
Oliver #4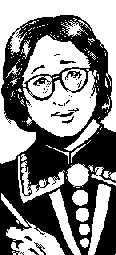 Chack Namoki (godfather)
Zuni man—Vroman
Jason's Blind Uncle at Shungopavi

Other good Chack drawings
Chack #1
Chack #2
Chack #3

Pearl Masayesva (teacher)
Grace Tahbo Duoma
Patty Talahongva

Other good Pearl drawings
Pearl

Al Masayesva (government worker)
Leonard Selestewa
Rich Baker

Leticia Quyatt (mother)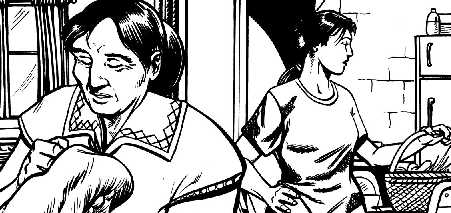 Hairdressing #1 (detail)—Vroman
Hairdressing #2 (detail)—Vroman

Zeke Quyatt (father)
Phillip R. Quochytewa Sr.
Phillip R. Quochytewa Sr. #1

Nickie Quyatt (sister)
Oraibi woman at window (detail)—Vroman

Other good Nickie drawings
Nickie

Floyd Montoya (officer)
Fredrick Mahkewa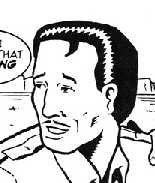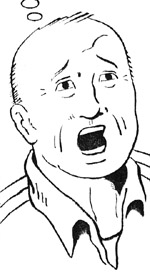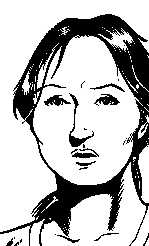 Other good Montoya drawings
Montoya
Montoya #1
Montoya #2

Dennis Nahee (officer)



Some thoughts on drawing Indians
A description of the Hopi:
People who have always pictured the Indian as a tall, haughty, uncommunicative, war-bonneted horseman are often surprised when they meet the Hopi, for they are a short, mild-mannered, simply dressed people. Many of their children and young people are decidedly handsome, and the older people are usually very dignified, striking personalities. They are friendly, but inclined to reticence with strangers. Although they are a "peaceful people," they are by no means timid, as their history certainly proves.

Harry C. James, Pages from Hopi History
This applies somewhat to the other Pueblo Indians, who have the same ancestors as the Hopi. The main difference is that the other tribes were in close contact with their Spanish captors, unlike the remote Hopi, so they have more Latino characteristics.
My impressions of the Hopi look:
Bodies: The Hopi body type is short and stocky. Barrel-chested is a word you sometimes hear.
We don't want our heroes to be too short or stocky. I see them as both 5'9", or about average height. They're in good shape, like people who exercise regularly, but they're not "buffed" or muscular like your typical comic book heroes.
In keeping with the stocky body type, I'd say their waists have little or no indentation. The line from their chests to their hips could almost be straight. Not quite, but more so than your usual wasp-waisted hero.
Faces: The Hopi faces tend to be broad with high cheekbones. When drawing the cheekbones, I'd err on the side of making them obvious rather than subtle.
Other than the strong facial shape, I think the Hopi features are relatively subtle. They don't have the big hooked noses or full lips of some Indian tribes. When drawing our heroes, I'd make their noses solid but average-sized. They can be a bit prominent, but make it subtle-prominent rather than obvious-prominent (if that makes sense).
Older Hopi tend to have fewer lines on their faces than Anglos do. Their hair fades to wool-gray; snow-white seems relatively rare.
Note on Drew: We intentionally made his face long and angular, with prominent cheekbones and an aquiline nose, to give him a distinct Indian look. That's okay, but not many Hopi have that kind of face. That's why we don't have many photo references for him.
A couple of advisors have said Drew looks more Lakota than Hopi. Maybe so...so in a future story I may say he has some Lakota blood. Meanwhile, I'd say don't make his face too narrow or pointed. Make it broad-angular rather than narrow-angular (if that makes sense).
Drew always wears a t-shirt with a message or design on it. He may wear a jacket over the t-shirt if it's cold, but usually he just wears the t-shirt. It's just a thing with him.
Oliver, Chack, and another reservation-based Indians usually dress in casual Western wear. Both Oliver and Chack are shown here in traditional clothes for special occasions. They don't wear headbands normally. Other Indians wear modern clothing except as noted.
Traditional Hopi clothes
P. Nuvamsa, former Hopi chairman

Sources for Hopi photos
Edward S. Curtis photos—The Hopi
Cline Library Image Database [search for "Hopi Indians"]
A Glimpse of Native American Life
Teens #1
Teens #2

Sources for Pueblo photos
Edward S. Curtis photos—The Tiwa. The Keres
Edward S. Curtis photos—The Tewa. The Zuni
Adam Clark Vroman exhibition
Cline Library Image Database (search for individual tribes)

Sources for Navajo photos
Edward S. Curtis photos—The Apache. The Jicarillas. The Navaho
Adam Clark Vroman exhibition
Cline Library Image Database [search for "Navajo Indians"]
A Glimpse of Native American Life
Stepping-Stones women's dance group—Navajo-Apache (and one Cree)
Blackfire (Navajo musical group)

Sources for other Indian photos
Edward S. Curtis's The North American Indian
Native American and related photos
NativeCelebs casting photos
Benedicte Wrensted photos, University of Virginia
Saracen Memorial Powwow, Pine Bluff, Arkansas

Still more images
Photo gallery of Indian country
Blue Corn Comics graphics

---
* More opinions *
| | | |
| --- | --- | --- |
| | . . . | |
---
Home | Contents | Photos | News | Reviews | Store | Forum | ICI | Educators | Fans | Contests | Help | FAQ | Info
All material © copyright its original owners, except where noted.
Original text and pictures © copyright 2007 by Robert Schmidt.
Copyrighted material is posted under the Fair Use provision of the Copyright Act,
which allows copying for nonprofit educational uses including criticism and commentary.
Comments sent to the publisher become the property of Blue Corn Comics
and may be used in other postings without permission.