Home | Contents | Photos | News | Reviews | Store | Forum | ICI | Educators | Fans | Contests | Help | FAQ | Info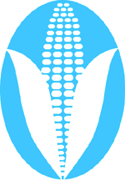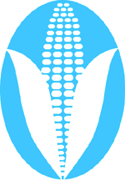 The Facts About Indian Gaming
(9/26/05)
---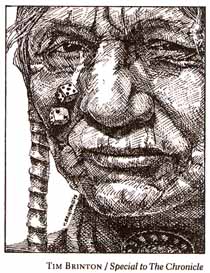 A response to The Facts About Indian Gaming—in particular, to my article Tribal Circuit Lit by Top Talents:
>> Wonder how many casino-rich Indians have felt a pang of conscience that they are profiting off of other people's addiction? <<
I suspect they feel more remorse than the people who have operated non-Indian casinos, racetracks, and card clubs for decades. Those people have had plenty of time to tackle problem gambling, but they're still dragging their feet on the issue.
I thought you were a free-market "libertarian" who believes in letting people sink or swim (in the case of Katrina, literally) on their own. Now you're worried about social equity?!
Well, the conservative or capitalist "solution" is to let casino operators profit off other people's addictions. The liberal or modified-capitalist solution is to limit gambling's excesses through regulation.
I wrote an article on problem gambling recently. According to experts, only 5% or so of the gambling population has a problem or an addiction. The rest can gamble without significant trouble.
I highlighted the steps being taken in Manitoba, perhaps the world leader in the field. I'd suggest that every casino, Indian and non-Indian alike, implement the Manitoba program.
>> You'd think nations that have been plagued by alcoholism and drug abuse for so long would have a little restraint when it came to creating havens for a new type of addict. <<
Tribes are taking one of the few roads the US government has given them. They don't expect gaming to be a godsend forever. They're making plans for when the boom ends by diversifying into other businesses.
>> But no, I suppose they don't see the hypocrisy. <<
Hypocrisy would exist only if they didn't put enough money and effort into problem-gambling programs. Alcohol, drugs, and gambling are all "vices" that people can indulge in if they do so in moderation.
>> All they see is dollar signs. <<
Spare me the stereotypes. I've smashed the "greedy Indian" stereotype to pieces at Greedy Indians.
>> Interesting point in your article as well, that they are targeting even younger demographics. <<
Some are targeting a younger demographic because the younger demographic is keenly interested in poker. Casinos didn't create this interest; they're merely reflecting it. If anyone created it, it was probably ESPN.
>> How long until the Indian gaming industry is the new cigarette industry, marketing to children to get them hooked in young? <<
I think Indian casinos are doing about as much as non-Indian casinos to combat problem gambling. Pechanga hosted a conference on problem gambling, for instance. But if tribes can do more, they should.
But why in the world would you focus on the Indian gaming market when tribes aren't doing anything different from the casinos in Las Vegas and Atlantic City? If you're upset about gambling—in violation of your "libertarian" principles, once again—concentrate your ire on those places, since they still lead the market. Otherwise I'll wonder whether you're a racist.
Marketing gaming to children is strictly forbidden in this industry, which is highly regulated. When a non-Indian company created a video game-like slot machine, for instance, the protests forced the company to withdraw it.
---
* More opinions *
| | | |
| --- | --- | --- |
| | . . . | |
---
Home | Contents | Photos | News | Reviews | Store | Forum | ICI | Educators | Fans | Contests | Help | FAQ | Info
All material © copyright its original owners, except where noted.
Original text and pictures © copyright 2007 by Robert Schmidt.
Copyrighted material is posted under the Fair Use provision of the Copyright Act,
which allows copying for nonprofit educational uses including criticism and commentary.
Comments sent to the publisher become the property of Blue Corn Comics
and may be used in other postings without permission.